Be part of the action at GreenPort Cruise and Congress by spending just 5 minutes to complete this confidential online survey.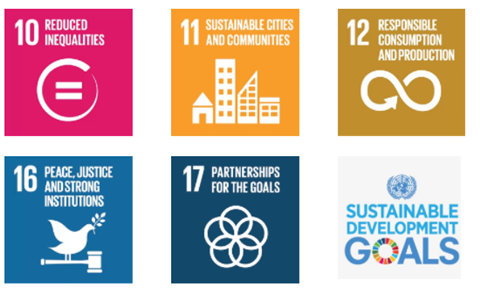 In co-operation with Claire Bryant, Managing Director, Future Proof Solutions this survey will help to support discussion and engagement at the 2017 GreenPort Congress in Amsterdam and help raise awareness of the issues and relevance of the UN Sustainable Development Goals (SDGs) for Ports.

The results of the survey will be explored at an interactive session on sustainability on 11th October at the Congress to enhance industry learning about port sustainability issues, including materiality assessments, sustainability reporting and the relevance of the SDGs to the port sector. The findings will be shared online and in the GreenPort Magazine or can be sent to you directly if you fill your contact details when completing the survey.
The survey is seeking responses from all port sectors and stakeholders whether or not you will be attending the Congress – we would really appreciate your input to this.
Click the attached link for the survey:
https://www.surveymonkey.com/r/98JYMQG
Click here to book your place at the Conference in Amsterdam – it is not too late. The full programme is available online here.
For further information contact the Events team on +44 1329 825335 or email congress@greenport.com.
Follow the event on Twitter @GPCongress.