Here is all you need to know about accommodation and networking during the packed four-day event.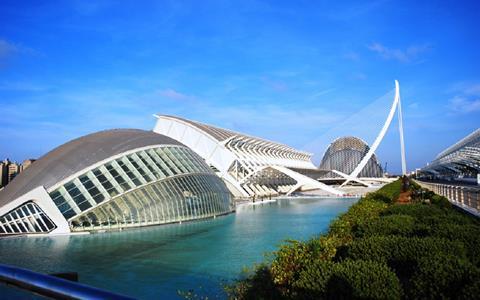 Delegates at GreenPort Valencia 2018 can benefit from a discounted booking rate at local hotels. Don't miss out as this offer is only available for a limited time!
Hotel
NH Ciudad de Valencia are offering fantastic discounted rates, exclusively for attendees of GreenPort 2018. Delegates can book a standard double for 71.63 EU or a standard twin for just 80.54 EUR. The NH Ciudad de Valencia hotel is in the middle of the city's famous Avenida del Puerto. From here, it's a short walk to the port and beaches, while attractions like the city of Arts and Sciences Museum and the Palace of Arts opera house are close by.
Full booking details are available on the conference website, but hurry as availability is limited and the offer ends on 17 September 2018.
If you haven't booked your conference delegate place, do so here.
Networking
GreenPort offers unique opportunities for delegates to network outside of the conference room. On the first evening following GreenPort Cruise on 16 October 2018 delegates are invited to attend the Welcome Reception which takes place at the Clock Tower, just a stone's throw from the conference venue – The Port of Valencia.
The second evening of GreenPort 2018, 17 October, will play host to the Conference Dinner. The dinner is an excellent opportunity for delegates to enjoy local culinary delights in a relaxed social setting with their fellow attendees. These events are the perfect setting for you to make new contacts and re-connect with existing ones.
The combined Cruise & Congress delegate package includes a place at both of these events, plus a place at the port tour on 19 October.
Book online today to secure your place!
Contact the events team on +44 1329 825335 for more information, or email congress@greenport.com. Booking is also available through our website www.greenport.com/congress