A green group says that sulphur pollution around Hong Kong's Kwai Chung and the city's main container port have fallen markedly since new laws on were put in place on 1 July, but there is still much more work to be done.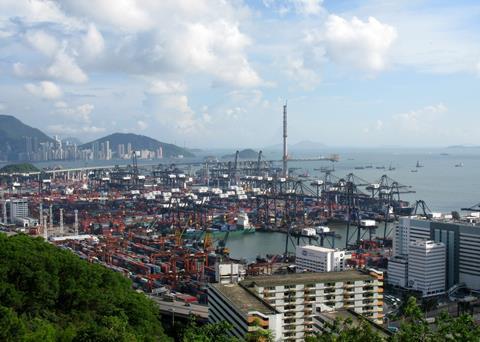 Hong Kong's Clean Air Network (CAN) said it recorded an average of 12mcg of sulphur dioxide per cubic metre over a period of a week. By comparison figures were 34mcg per cubic metre in the same period last year, indicative of a 65% decrease.
But the CAN warned that it is still early days and that the number of vessels at berth on a particular day could be a contributing factor. It wants the government to ramp up monitoring and tighten regulations even further.
Kwong Sum Yin, CAN chief executive Officer, said: "The government should strengthen law enforcement and conduct more frequent inspections on the ships in the first month. They should release the figures of any ocean going vessels that are not complying with the law."
"In order to monitor the effectiveness of emission reduction, the government should also employ mobile monitoring of pollutant concentration at container and cruise terminals."
She also criticised the current Air Quality Objective for being too lax and inapt to protect public health. Currently the standard for 24-hour average concentration of SO2 is 125µg/m3. CAN argues that the bar is set too low and CAN urges to align the standard with WHO recommended one: 20µg/m3.
Starting from 1 July ocean-going vessels (OGVs) had to switch to low-sulphur 0.5% fuel while berthing in Hong Kong, which is expected to reduce avoidable deaths from OGV emissions from 385 to 197.