Delegates at GreenPort Congress will hear case studies from global ports and terminal operators on the implementation of alternative fuels and schemes to limit air and noise emissions.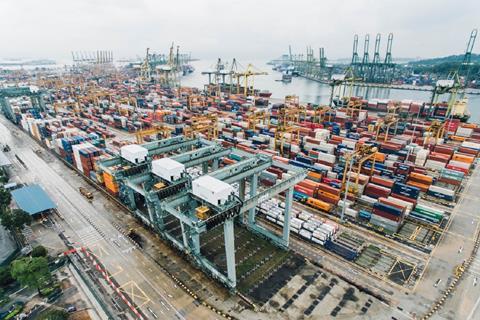 A session entitled 'Challenges ahead: the practicalities of meeting them' will be followed by a discussion panel that will reveal ten key takeaways on reducing costs and maximising efficiency in terminals.
Providing a direct response to the policy measures and implications discussed in session one, the speakers include:
Malte Siegert, NABU – focusing on the challenges that ports and terminals will have over the future
Lisa Wunder, Marine Environmental Manager, Port of Los Angeles – on reduction of noise pollution through public/private partnerships
Ton van Breeman, Environmental Manager, Port of Amsterdam – highlighting project NEPTUNE, to mitigate the noise pollution from seagoing vessels
These insightful presentations will be followed by panel discussion centred around environmental management in terminals, with panellists representing MSC Terminal Valencia, APM terminals and Grimaldi.
Make sure you are part of this, and other key panel discussions involving ports and terminals from across the world. Book your place in Valencia here. Use the code 'early' before 16th August and save 20% on the standard delegate rate.
For more information, to book a place or to enquire about sponsorship opportunities, please contact the Events team on +44 1329 825335 or email congress@greenport.com.