Sveinung Oftedal, IMO Negotiator for Norway, will discuss the future of zero emissions for ports, terminals and ship operators.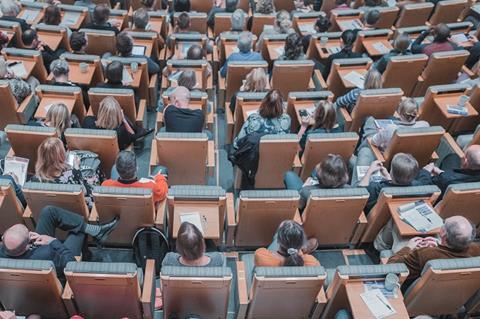 The Keynote addresses at GreenPort Congress 2019 will kick off with a presentation from Sveinung Oftedal, the IMO Negotiator for Norway who will discuss the future of zero emissions for ports, terminals and ship operators.
The conference opening will be followed by a session covering legislation and cooperation, which will feature case studies showcasing the Norwegian example. The Zero Emissions Resource Organisation, the Norwegian Maritime Authority and Bellona will provide insight on topics such as challenges in the adoption of future fuels, regulations in the UNESCO world heritage fjords and sustainable cruise solutions.
This year's programme features a first day of parallel Cruise and Congress sessions on 16 October, followed by a second Congress day on 17 October, focussed exclusively on the issues affecting commercial ports and terminals.
Join 200 senior managers from port authorities, terminal operators, supply chain experts, policy makers and technology providers at this premier networking event, focusing on the interaction of the port with the city surrounding it.
Session in this year's programme emphasise the impact of zero emissions targets, responses to environmental challenges driving innovation, high tech green solutions, green logistics, and measuring emissions. There will also be a closing session concentrated on small ports and the solutions that they can use to boost efficiency while cutting costs.
There are just two weeks left to book your place using the 20% early bird discount, so book today to save up to €380 on delegate places including attendance of networking events, a packed programme and full conference documentation in electronic format.
Simply visit our website and enter code early at the checkout or call the Events team on +44 1329 825335.