Delegates will benefit from learning how shippers, terminal operators and port authorities can align their methods and responsibilities on carbon footprinting to reduce CO2 emissions and avoid duplications thus also saving time and money. Book your place at the 2017 GreenPort Congress to find out more.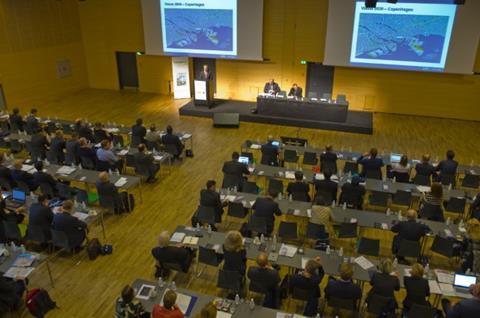 Moderated by Alan Lewis, GLEC Director, Smart Freight Centre, this unique opportunity will see many industry experts coming together, under the theme of this year's conference of 'Creating partnerships for sustainable development', to host a session that will focus on the activities involved with calculating and reducing CO2 emissions and how actions being taken by shippers, terminal operators and port authorities can be aligned. The discussion will take place under the context of the role of both Ports and Terminals in the wider logistics chain and will look to address individual responsibilities and how duplications in reporting can best be avoided.
Other experts involved in the session include:
Conor Feighan, Policy Advisor, FEPORT
Stef Capelle, Security Manager/PFSO & Environmental Manager, Hutchison Ports Europe Container Terminals
Sotiris Raptis, Senior Advisor Environment and Safety, EcoPorts Coordinator
Kerstin Dobers, Fraunhofer, IML
Delegates will be given background information on port authority and terminal operator roles and relationships in relation to carbon footprinting responsibilities, priorities and collaboration. Example calculations will be carried out explaining the data required, emissions factors, together with how and who to report findings to. Next steps, supply chain reporting and standards will all be covered in this comprehensive and interactive session.
Don't miss out, book your place now.
For further information and to book your place contact the Events team on +44 1329 825335 or email congress@greenport.com.
Follow the event on Twitter @GPCongress.