Delegates will have the opportunity to join the discussion on measuring and reducing air pollution and GHG emissions in our interactive workshop.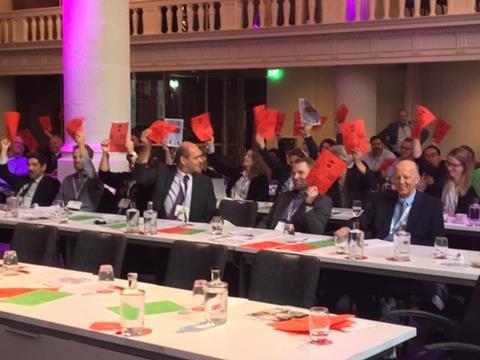 Lead by Dr Chris Wooldridge, the final session of the opening day in Valencia will cover the key aspects in implementing an emissions management and reduction plan. Joining Dr Wooldridge are:
Federico Torres, Head of Safety, Security, Facilities and Environment, Port of Valencia – who will speak about the method for calculating a ports' carbon footprint;
Charles Haine, Technical Director – Environmental (Maritime Sector Lead), WSP – covering climate change adaptation;
Douglas Daugherty, Western Region COO & Director of Strategy, Americas, Ramboll Environment & Health – speaking on guidance for Carbon Management for Port and Navigation infrastructure; and,
Rosa Mari Darbra, Associate Professor, Polytechnic University of Catalonia – covering Environmental performance in the EU port sector.
Following short positioning statements from the speakers, delegates will have the opportunity to share global knowledge and experience. This session forms part of a history of hugely enjoyable, constructive sessions moderated by Dr Wooldridge at pervious GreenPort Congress events in Europe and America, all of which provided a number of conference outcomes – something that will be replicated at this edition.
Ensure your voice is heard book your place today.
For more information, to book a place or to enquire about sponsorship opportunities, please contact the Events team on +44 1329 825335 or email congress@greenport.com.