The Internet of Things (IoT) could give greater momentum to the industry's slow uptake of technological solutions, according to Michael Dempsey, vice-president for Container and Port Solutions at ORBCOMM.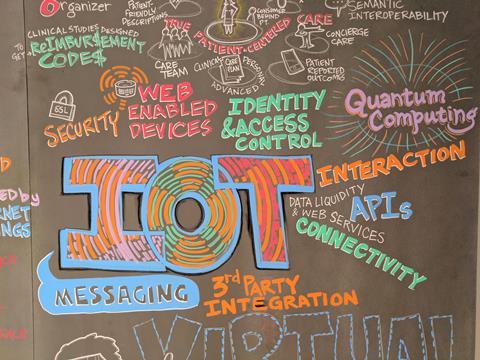 Speaking at TOC Europe, Mr Dempsey described today's industry as "dumb, dark and disconnected", with a lack of strong visibility to assets or cargo; a lack of data; and a lack of visibility between nodes in the container supply chain.
However, he added: "With Internet of Things, we're seeing more and more people now begin to adopt the technologies in various sectors, combining the emergence of solutions with things like very, very advanced machine learning to be able to take that data and apply some rules against it to do predictive or prescriptive analytics.
"The concept of IoT now is to be able to have a smart, extremely visible container or a smart visible asset communicating both its location through GPS or other technologies, its status, and its condition," he said.
"All the information flows across GSM or satellite back to the web so you can see this information. This results in visibility of your asset base."
Mr Dempsey used the example of how IoT devices on a container can give its exact road position, its estimated arrival time and the estimated time it goes through a gate, meaning a member of staff can decide whether or not to plan for that specific box in their ship.
"I think this is where we're going to see movement very, very quickly," he said.
Mr Dempsey added that the rising popularity of IoT is reducing the price point on technology, making it a more viable option for shipping. "Some 20bn things will be connected by 2020, according to Gartner, and in the container supply chain alone, we're talking about over 8m things being tracked by 2020," he said. "IoT is happening and it's real."