Over 95% of attendees at the 2015 GreenPort Congress stated that the event 'met' or 'exceeded' their expectations, in addition over 80% had attended previous events – book your place to find out what you're missing.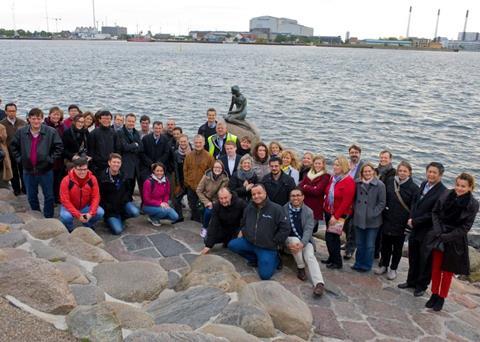 Nearly 220 maritime port authorities, terminal operators, NGOs, EC representatives, associations and suppliers came together in Copenhagen in October 2015. Hosted by Copenhagen Malmo Port, attendees came from over 30 countries; the majority from Europe but also from as far afield as Australia, Brazil, Canada, China, Columbia, Costa Rica, Ivory Coast, Malyasia, Mexico, Singapore, South Africa and the USA.
Over the last decade the GreenPort Congress has developed to become an international platform for ports, terminal operators and members of the whole port community to come together to knowledge share and debate the latest environmental and sustainability issues and solutions.
This year's programme covers a range of topics including The port infrastructure for alternative fuels and maritime transport, dealing with climate change, sustainable port development: maximising potential, port incentive schemes and sustainability reporting, alternative and renewable energy in ports, port reception facilities and working groups on port development covering port expansion, nature protection, noise pollution and air emissions.
Furthermore, as attendees at the GreenPort Congress, delegates will have the opportunity to see historic Venice at a series of networking evenings including the Welcome Reception, which will be hosted by Venice Port Authority on the evening of 11 October 2016. The Reception will be held on the terrace of the Hotel Bauer which features lovely views of Venice's Grand Canal and the famous Chiesa di Santa Maria della salute.
The 2016 GreenPort Congress Networking Dinner will be hosted by Venice Port Authority at the Hotel Monaco & Grand Canal on 12 October 2016. The evening will begin with a private tour of the Doge's Palace, St Mark's Square, organised by Stormwater Italia. Delegates will then be able to take a short stroll to the Hotel Monaco & Grand Canal for the main event hosted by Venice Port Authority.
The Networking Dinner provides delegates with the opportunity to continue networking in a relaxed environment and to make acquaintances, old and new. Dress code: smart casual.
Following the two day GreenPort Congress, on 14 October 2016, delegates will be given a full tour of the Port of Venice after which they will be free to explore the delights of Venice.
The full programme is available here.
Book now to join port professionals from across the world.
Preferential rates are available for participants attending both the GreenPort Cruise Conference and GreenPort Congress and members of supporting associations qualify for special rates. For more information contact the Events team on +44 1329 825335 or email congress@greenport.com.
Follow the event on Twitter @GPCongress.