Be part of the initiatives of GreenPort with sponsorship and make sure your brand is out there reaching our captive audience at the conference with representation from the industry professionals including port authorities, environmental managers, shipping operators and terminal operators.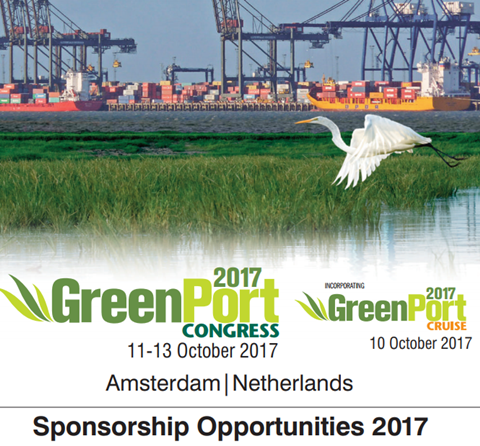 There are a limited amount of sponsorship and branding opportunities still available. To view our sponsorship brochure with brand enhancing packages that promote your company to the industry audience visit our website.
The GreenPort Cruise and Congress Conference will take place from 10-13 October 2017 in Amsterdam. Creating partnerships for sustainable development and better energy ambitions but also addressing the challenges that these initiatives bring and making our ports Faster Smarter and Cleaner.
Contact a member of the events team today to discuss how we can help you meet key industry stakeholders at GreenPort Amsterdam. Call +44 1329 852335 or email congress@greenport.com.
Follow the event on Twitter @GPCongress.