GreenPort Congress 2018 will once again culminate with the port tour, a strong favourite with delegates year on year.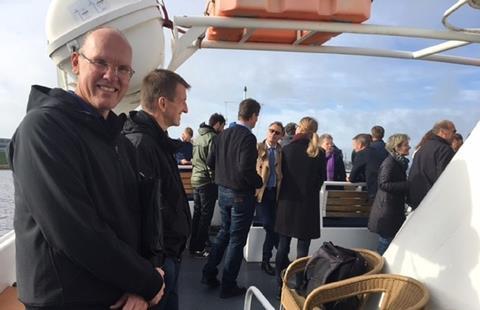 The port tour, a unique characteristic of GreenPort, allows attendees to put their learning into practice after two days of high-level, technical presentations. Port of Valencia experts will be on hand to answer and questions that you may have and provide informative commentary.
Attendees will be welcomed aboard of the Dama de Valencia catamaran, docked at the Port Services harbour, where they will have the opportunity to see the three main container terminals of the port of Valencia.
The tour will also pass by the clean bulk cargo terminal, the Ro-Ro terminal and the multipurpose and passenger terminals. The tour guide will explain the main points of every part of the tour and will answer questions, focusing on the environmental aspects of the port's management.
Please note that spaces on the port tour are limited so early conference booking is strongly advised. The port tour is free for all GreenPort Congress delegates, so book today and take advantage of this fantastic networking opportunity! GreenPort Congress delegate places include two days of conference, networking, documentation in electronic format, a place at the conference dinner and the port tour and cost just €1345 when purchased using the 20% early bird discount, available for the next two weeks only.
Contact the booking team on +44 1329 825335, email congress@greenport.com or visit www.greenport.com/congress/e-commerce to book your place using discount code early.