Don't miss the live blog from the GreenPort Congress and Cruise exhibition which will take place in Copenhagen from 6 to 9 October 2015.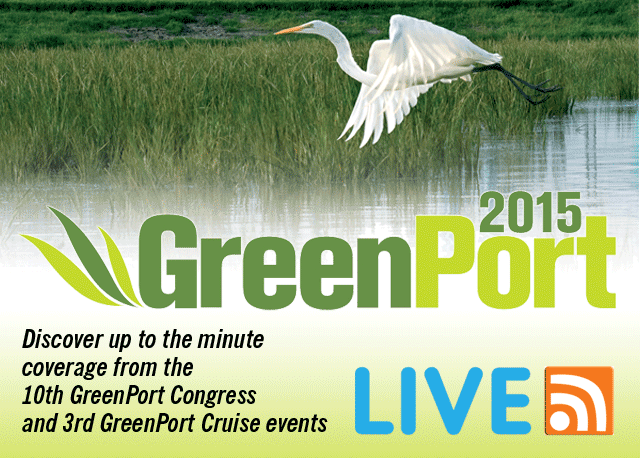 The tenth GreenPort Congress, in association with Malmo Port, will highlight the innovations in equipment and technology to allow port users to adhere to environmental policy, whilst illustrating practical solutions through case studies from the global logistics chain.
Throughout the whole event you will be able to keep up to date with speaker presentations, photos and video highlights, ask questions and interact with speakers at the event by social media, even if you will not be there yourself. Just follow the Greenport LIVE blog.
You can direct a question to the speakers by using the Twitter hashtag #GreenPortCruise (On 6 October) and #GreenPortCongress (from 7 to 8 October) or by using the handles @GreenPortBiz or @GPCongress.
Attendees will be able to meet Gavin Lipsith, editor of GreenPort's sister magazine, The Motorship, who is kindly standing in for GreenPort editor, Anne-Marie Causer, who is unable to attend the event because of health reasons.
But Anne-Marie will still be based in the office throughout the event so can be contacted on + 44 1329 825335 or by email at editor@greenport.com
Meanwhile, look out for an in-depth review of the event in the winter issue of GreenPort magazine which will also feature some articles authored by speakers at the Congress.
GreenPort Congress information
Tel: +44 1329 825335 (organiser Mercator Media)
Email: congress@greenport.com
Visit: www.greenport.com/congress
Interact with us
Twitter: @GPCongress or @GreenPortBiz
LinkedIn Group: GreenPort