Port of Dunkerque's LNG terminal has helped increase annual traffic by 3% by handling 866,000 tonnes of LNG in 2017.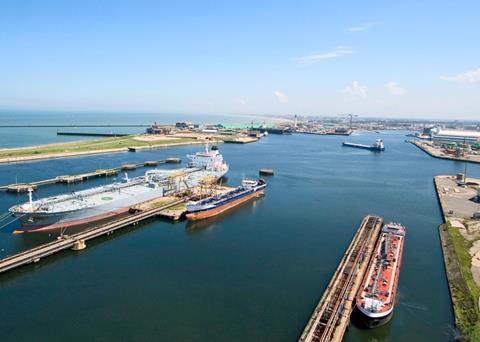 The port said that after several difficult years, liquid bulks are benefitting from the opening of the LNG terminal with petroleum products climbing again by 3% to a tonnage of 3.4 MT. Total traffic reached 1.3 MT, soaring by 230% compared to 2016.
"Dunkerque-Port is working with Dunkerque LNG and TOTAL in their undertaking to build and then operate the supply station as part of a larger project to set up an LNG provisioning service by land and sea in the port of Dunkirk," said Stéphane Raison, the CEO of Dunkerque-Port, last year signalling the port had thrown its weight behind making LNG available to its customer.
LNG focus
The port had its eye firmly on LNG in 2017.
Dunkirk's LNG terminal and Grand Port Maritime de Dunkerque signed an agreement for the development of an LNG supply station to supply tank trucks in early summer.
Both parties stated back then that they were convinced of the role that LNG will play both at sea and on land in reducing greenhouse gas and particle emissions going forward.
In late summer, Dunkerque LNG and Total Marine Fuels Global Solutions (TMFGS) announced that they would supply LNG to the Honfleur, the first French ferry running on LNG, which will ply between Ouistreham and Portsmouth as of 2019.
Dunkirk is France's third largest port and has built a reputation in many sectors. It is the largest passenger port in Europe (Calais-Dunkirk), France's largest energy hub and the country's largest LNG terminal.