Becker Marine Systems to give feedback at GreenPort Cruise, following a second season of supplying low emission power to the AIDAsol at the Port of Hamburg.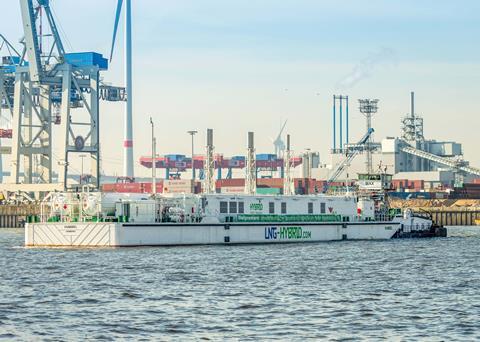 The award-winning cruise ship has already made three calls since the middle of May and will have made a total of sixteen stops at the Hafencity terminal by October.
Despite some earlier difficulties, operations of the HUMMEL have successfully started up again at the beginning of the new cruise ship season. "Due to some restrictions making the work more difficult, we are continuing to seek a mutual solution together with the relevant authorities," said Dirk Lehmann, managing director of Becker Marine Systems.
Following Becker Marine Systems' development, operations and product sales will now be the responsibility of Hybrid Port Energy, the operating company and a subsidiary of Becker Marine Systems. The same applies to the use of the new, modular LNG PowerPac special containers.
Looking to the future, Becker Marine Systems would like to expand its environmentally-friendly LNG technology to container ships, bulkers and tankers and discussions with the Port of Rotterdam for the implementation of another barge are under way.
Last year the Hamburg-based company signed a memorandum of understanding for the sale of an LNG hybrid barge with Netherlands-based shipping company KOTUG and the Shell oil and gas company.
The full programme has now been released and the early bird rate is currently available – book now to save 20%. Preferential rates are available for participants attending both the GreenPort Cruise and GreenPort Congress. For more information contact the Events team on +44 1329 825335 or email congress@greenport.com. Follow the event on Twitter @GPCongress.