When it comes to mergers, some may say 'what is good goes fast'. Others say 'nothing good comes easy'. The Copenhagen Malmo merger was in the first category, the logic of the merger was immediately embraced and swiftly executed, even when hurdles needed to be overcome. The Antwerp Zeebrugge merger was in the second category: a long road with many obstacles and an initial lukewarm response to the idea of a merger.
The ongoing talks of a merger of the container terminal activities of the German operators HHLA and Eurogate appear also to be in the second category. These talks started one and a half years ago and reportedly have advanced slowly, due to various conflicting views.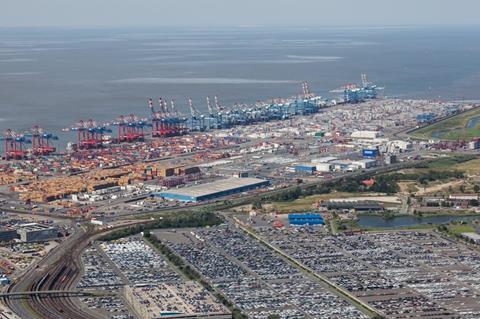 Enter Klaus Kuehne, majority owner of the global logistics provider Kuehne+Nagel, 30% shareholder of the German shipping line Hapag Lloyd (also partially owned by the City of Hamburg), and deeply rooted in Hamburg's port business, with an offer to step in and become a shareholder of the merged container terminal operation.
Another element in the merger talks is the interest of shipping lines to become active in terminal operations. While in most ports, like Rotterdam and Antwerp, shipping lines have stakes in terminals, this is not the case in Hamburg. HHLA, however, is in an advanced stage of a deal with COSCO, while Hapag Lloyd is reported to be keen on a stake in Jade Weser (where Eurogate has a large terminal).
All in all, if the merger talks are to advance, it may lead to a change in three ways: first it may lead to one dominant merged container terminal operator in the German ports. Second it may expand private ownership of this entity, at the expense of the cities of Hamburg and Bremen that will become minority shareholders, with the associated loss of control over port development. Third it may lead to an increased role for shipping lines in German terminal operations.
The second and third effect will certainly strengthen the competitive position of the German ports, while the effect of the emergence of one dominant player is likely to be more mixed, the operational benefits resulting from the merger are likely to be positive for port users, while the increased market power may be good for the newly merged entity, but less so for its users.
All in all, there seem to be more positives than negatives, so while nothing good comes easy, it may be time for all involved to take bold steps.