With the Paris Agreement climate targets requiring the need to keep climate change within agreed limits, many ports will need to make drastic reductions in carbon emissions. The Port of Rotterdam Authority intends to develop the Port of Rotterdam into the heartland of the energy transition. Join the GreenPort Congress to find out how.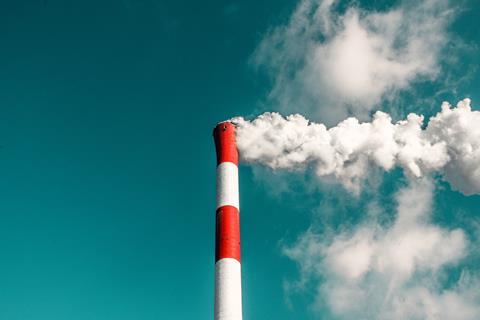 "The companies in Rotterdam's port emit considerable CO₂, but they also have a great deal of knowledge about energy, energy-intensive production processes and CO₂ reduction. This puts the port of Rotterdam in a very good position to be an international leader in developing techniques, and applying them on a large scale, to reduce the industry's carbon emissions to virtually zero," says Allard Castelein, CEO of the Port of Rotterdam Authority.
To achieve this aim, The Port of Rotterdam Authority commissioned the Wuppertal research institute to investigate how they can reduce the port's carbon emissions drastically while continuing to produce the products society demands. The research revealed three transitional paths we could follow to achieve the objectives. It's possible that a combination of various techniques from different paths will be followed, rather than just one transitional path. Alan Dirks, Programme Manager Policy & Planning, Environmental Management at the Port of Rotterdam, will present the Port's plans in a session focussing on 'Impact of the energy transition' that will also include the following presentations that will give delegates insight to a range of options for addressing the need for change and the opportunity to discuss and question the following industry experts:
How to make and manage the change: Dr Oliver Weinmann, Managing Director, Vattenfall Europe Innovation
Susports – sustainable energy in container terminals: Mike Banks, Principal Mechanical Engineer, Heavy M&E AG; Maritime & Aviation, Royal Haskoning DHV
Taking the lead in the energy transition: Alan Dirks, Programme Manager Policy & Planning, Environmental Management at the Port of Rotterdam
Balancing demand and supply and optimizing capital expenditures, from shore-to-ship power to Smart Ports: Roberto Bernacchi, Shore-to-ship power & Smart Ports Global Product Manager, Power Grids – Grid Integration, ABB
Book now to secure your place.
Members of ESPO, EcoPorts and Feport qualify for special rates, for further information contact the Events team on +44 1329 825335 or email congress@greenport.com.
Follow the event on Twitter @GPCongress.