Dirk Kronemeijer, CEO and Founder of Port of GoodFuels and the GoodShipping Programme will take part in a panel discussion on day two of GreenPort Cruise & Congress 2019.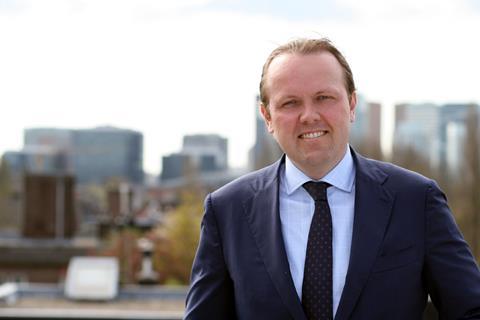 Kronemeijer will take part in a session centred around 'green logistics and multimodal supply chains' and his presentation will cover 'making the market for sustainable marine fuels'. This session will take place on 17 October at the Felix Conference Centre.
Dirk is a seasoned sustainable energy entrepreneur. With SkyNRG he initiated the first flights ever in the world on sustainable aviation biofuel which emerged into a huge new global market. With GoodFuels he launched the first ships ever on sustainable marine biofuel and recently the first deep sea vessels on sustainable Bio-Fuel Oil - a direct replacement for arguably the dirtiest heavy fuel oil ever invented by mankind - saving up to 90% in carbon and 100% in sulphur emissions.
GoodFuels is a fast growing Netherland's based pioneer and global market leader in development, distribution, sales and marketing of second generation sustainable biofuels for these transport segments – shipping and heavy duty vehicles - for which biofuels are one of the best or only viable alternative in the foreseeable future.
The company also introduced the award-winning GoodShipping Program. This is worlds' first sustainable shipping initiative that offers companies – worldwide and of all sizes – the opportunity to make shipments less polluting by offering a way to change the fuel mix. With lighthouse clients such IKEA, DHL and Tony Chocolonely a coalition of the willing is created to help accelerate the change of the global marine fuel mix from dirty fossil fuels to sustainable low carbon fuels.
View the full programme here.
Do you know any of our speakers this year? Guests of speakers can benefit from exclusive discounts. Contact the team for more information.
Book your place today online, by emailing the team at congress@greenport.com or call +44 1329 825335.