The shipping industry is edging closer to a mandatory Polar Code for ships operating in Arctic and Antarctic waters after the IMO's Marine Environment Protection Committee (MEPC) approved environmental provisions in the draft.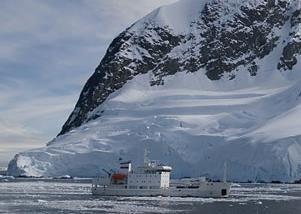 The draft International Code for Ships Operating in Polar Waters (Polar Code) covers the full range of design, construction, equipment, operational, training, search and rescue and environmental protection matters relevant to ships operating in polar waters.
At its latest session, the MEPC approved the introduction and part II of the Code, which includes mandatory provisions in chapters covering prevention of pollution by oil, including discharge, control of pollution by noxious liquid substances, prevention of pollution by sewage from ships and the prevention of pollution by garbage from ships.
These environmental provisions add to those already contained in MARPOL, to be applied to ships operating in polar waters. As the Antarctic area is already established as a Special Area under MARPOL Annex I and V, with stringent restrictions on discharged, the Polar Code aims to replicate many of those revisions in the Arctic area.
Draft amendments to MARPOL Annex I, II, IV and V were also approved at the last MEPC session, to bring the introduction and corresponding chapters in part II-A of the Polar Code into force under those annexes. Recommendations to part II-B of the Code were also approved, including the recommendation to refrain from carrying heavy fuel oil as cargo or fuel in the Arctic, and a recommendation to apply the standards contained in the BWM Convention 2004.
Following this approval, the MEPC will consider the Code and the draft amendments for adoption at its next session in May 2015. Once adopted, the Polar Code and MARPOL amendments could enter into force on 1 January 2017.