As a result of the COVID-19 pandemic and its likely impact, we have rescheduled GreenPort Cruise & Congress 2020 to now take place from 20-22 October 2021. The location will remain Piraeus, Greece.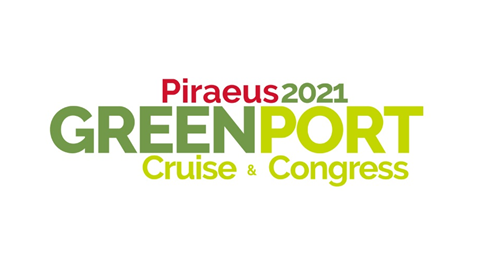 It is our intention to refresh the programme to include the latest industry developments and allow for those contributors who may have missed the opportunity to do so at this year's event.
Andrew Webster, Chief Executive of Mercator Media, organiser of the conference commented, "GreenPort Congress is an established and relied upon event amongst port professionals. In a time of such uncertainty, we have been working to ensure continuity for the port community and that we deliver the proven meeting place to exchange the latest in sustainable environmental practice."
The 2021 conference will cover a range of themes including the financial and technical challenges to onshore power supply, ports getting ahead for new fuels, collaborative community projects, sustainable transport and logistics in the hinterland connections of the port, eco-cruise ships and sustainable cruise initiatives in Europe.
The GreenPort Cruise & Congress brings together the whole port community, providing over 150 key decision makers from port authorities, terminal operators, shipping lines, logistics operators - with a meeting place to both learn about and discuss the latest in sustainable development and environmental best practice to enable them to effectively implement the changes needed to reduce their carbon footprint and to be more sensitive to environmental considerations.
As ever, our primary concern is the health and safety of all our attendees and staff and in the true spirit of GreenPort Congress we want to meet safely at a time where we will be able to take full advantage of the networking opportunities and travel free of worry. We thank you for your understanding during this unprecedented time.
We look forward to delivering a successful event in Piraeus on 20-22 October 2021 and meeting with all our speakers, sponsors and delegates once again.
For more information please contact the events team on +44 1329 825335 or email congress@greenport.com.