With the September Coastlink online conference coinciding with the UK petrol delivery crisis the shortage of truck drivers was the hot topic. Felicity Landon reports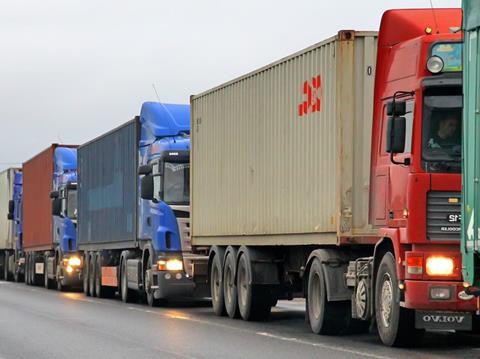 As petrol stations were running dry in many areas of the UK and drivers queued anxiously wherever fuel was available, the timing of Coastlink's focus on Short Sea Feeder Shipping: Navigation through road freight supply chain challenges could not have been more significant. And one of the speakers, John Lucy, Head of International Transport, Road Haulage Association, certainly did not hold back with his comments.
Asked about terms and conditions for truck drivers, he said: "I think we are reaping now what the industry has sown for three decades. There has been a chase to the bottom in terms of price and service which has been aided and abetted by lower cost eastern European haulage operators. A continual influx of low-cost labour into the market has kept rates at an artificial and unsustainable rate."
This was a bubble that had been waiting to burst, he said, and it was going to take time for the market to adjust. Adding to the shortage of drivers, he noted that a lack of hardware was another challenge. "Trucks and trailers can take 12 months to supply because there are problems with steel and a manufacturing backlog. It is a whole perfect storm."
Lucy also noted that congestion and capacity issues in some ports meant drivers collecting or delivering freight were sometimes being delayed at ports for hours, exacerbating the problem of the shortage of drivers.
We are seeing "probably the most disruptive time in supply chains that most of us will have experienced in our careers", he said.
"These are just unprecedented times. The World Bank has estimated that this disruptive period is going to last for 18 months at least before some new normal trading conditions settle down."
The combination of drivers retiring, European drivers leaving the UK because of Brexit and the impact on haulage companies of updated IR35 rules (on employment) had driven the shortage in the UK, he said. However, he emphasised that the UK was not the only country suffering. "Driver shortages started in the US last year and have spread throughout the world. Every European country is experiencing some level of driver shortage."
Returning to the UK perspective, he said: "We basically outsourced the majority of our logistics jobs to European Union drivers, because as it [the EU] expanded further east, it allowed more drivers to come into the market. Before 1992, when the UK last had Customs and permits on vehicles going into Europe, over 90 per cent of those crossing the straits had a GB sticker. Now it is four or five per cent."
Pre Brexit, EU hauliers used to spend 'a lot of time tramping around the UK doing domestic jobs', which also kept down UK domestic rates, he noted.
BETTER TIMES AHEAD?
Lucy continued that there is some optimism that the UK haulage sector, despite the current problems, seems to be going from strength to strength. "We are now seeing a
…more shortsea runs as supply chains near-shore and even onshore in the UK
renaissance of UK international hauliers – this will take time, it will take a good 12 to 18 months," he said.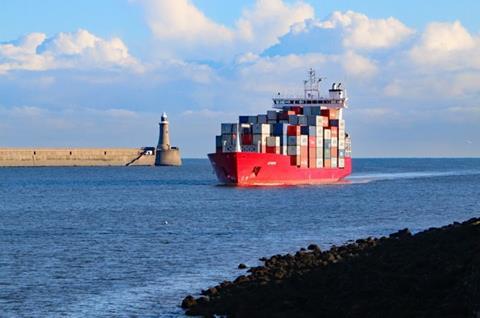 "We are seeing figures for salaries never seen before in this market. If the money is there, there is always someone wanting to do it. Yes, there is a reluctance to put up with the conditions, but these are not because of the job itself – it is a UK issue."
The treatment of drivers in the UK is considerably different to that on the continent, he said, where drivers are "fed and watered, with proper professional rest stops throughout Europe". In the UK, he said, "There is the crazy situation that they are to be tolerated, but not served for. Imagine in the pandemic last year when motorway services closed and drivers who were literally keeping the country going were not allowed to use any toilets and the only food was drivethrough." He said there were instances of drivers parking up their trucks and walking across to the drive-through to get something to eat, where they were told 'we can't serve you because you are not in a car'.
"That is how we treat our staff in this country. A shift is needed."
The conference heard that upheavals post-Brexit and/or due to Covid included unprecedented demand at regional ports, a shift from accompanied to unaccompanied trailers, a situation where shortsea containers could now compete against trailers on both time and price, and a 30 per cent increase in direct ro-ro services between Ireland and mainland Europe, as the old land bridge route via Holyhead and Dover has fallen out of favour thanks to post-Brexit Customs and border processes.
However, as Lucy pointed out, shifting cargo from the land bridge route to direct shortsea shipping aligns with greener credentials. "Longer miles by sea, less by road, reducing the carbon footprint of transport – it is beginning, and it is not going to go away."
He also described a deceleration in 'out-shoring' production and an increase in near-shoring and on-shoring. "Manufacturers have seen how vulnerable they are. A supply chain is only as strong as its weakest link – and the weakest link has come to the fore in the last 18 months."
GOOD NEWS
This is good news for the shortsea shipping sector, as it would bring more work and traffic flows into regions where shortsea shipping is strongest, he said. "We will possibly see some movement in the next 12 months away from the Far East flows into the UK and more shortsea runs as supply chains near-shore and potentially even onshore into the UK."
Port connectivity is going to be vital now, he said, and in this context he also highlighted the Freeports announced as part of the 'levelling up' agenda. "They are starting to evolve from the end of this year into next year, and the whole essence of Freeports is wrapped around multimodal infrastructure, smarter ports, low carbon initiatives, etc."