The 9th GreenPort Congress and 2nd GreenPort Cruise Conference saw more than 200 industry professionals and organisations come together to discuss the latest in sustainable environmental practice in order to help reduce carbon footprint, whilst becoming more sensitive to the environmental considerations within the whole port community.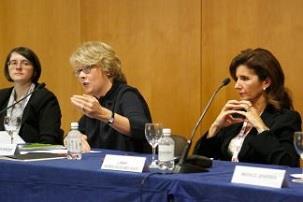 Don't worry if you weren't able to attend – you can download the papers and presentations now!
All papers and presentations given at the conference – totalling over 80 – are available to download and highlights include the following keynote presentations:
GreenPort Cruise Conference
The ongoing debate between the use of onshore power supply (cold ironing) or LNG!
Improving cruise ship terminals.
GreenPort Congress
Customers', users' and stakeholders' perception of Green Ports
Global versus regional regulations and their impact on ports
Financing opportunities for green port projects – EC co-funding opportunities
A truly superb event with some incredibly important and insightful presentations and information.
If you were not able to attend then to download the presentations please view here, email congress@greenport.com or call +44 1329 825335.