A group of Asia Pacific operators have joined together to explore blockchain technology to improve security and transparency in the supply chain.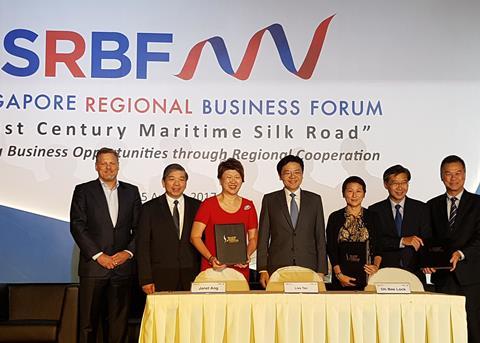 By signing a new Memorandum of Understanding (MoU), Pacific International Lines (Pte) Ltd, PSA International Pte Ltd and IBM Singapore Pte Ltd also want to look at trade finance solutions that can facilitate faster approval and fraud prevention.
"A more transparent, secure and robust certification system and document flow will benefit the whole supply chain, as well as have enormous potential for application in sectors such as food, pharmaceutical and trade finance," said Mr Tan Chong Meng, group CEO of PSA.
"Across the global movement of goods and cargo, many activities continue to operate in silos. Blockchain has the potential to reduce inefficiencies and gaps within the supply chain, promote more cost-efficient transactions and facilitate the continued growth in world trade."
Blockchain is a decentralised ledger technology used by a business network to securely exchange digital or physical assets. It creates a permanent, digitised chain of transactions that are grouped in blocks and cannot be altered.
Each member of the network is granted access to an up to-date copy of this encrypted ledger so they can read, write and validate transactions.
The net result is faster, private, confidential and auditable business-to-business interactions among suppliers, distributors, financial institutions, regulators or anyone wishing to make a secure exchange.