The final programme for GreenPort Cruise & Congress 2019 is available online now! The conference will take place at the Felix Conference Centre, Oslo, Norway, from 16-18 October.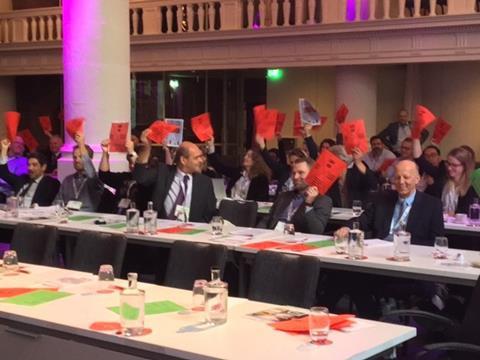 Throughout two days of presentations and panel discussions delegates will learn from industry leading voices working in sectors such as port equipment, technology, terminal operations, freight and supply chain, ports and policy making.
Day one will feature parallel sessions on Cruise and Congress, allowing delegates to maximise their time out of the office and hear from a range of experts over just two days.
In addition to the parallel sessions, policy makers will offer scene setting presentations which will provide points for presenters to address in future sessions. Sveinung Oftedal, Norwegian Negotiator for the IMO, will discuss the future of zero emissions on day one. Lars Christian Espenes of the Norwegian Maritime Authority will also cover new regulations in the UNESCO World Heritage Fjords in Norway.
Day two will open with a morning welcome from Isabelle Ryckbost, Secretary General at ESPO, who will present the environmental priorities for European ports.
This will be followed by a discussion on integrating the UN Sustainable Development Goals into the business strategies and governance of ports. Antonis Michail, Technical Director of the World Ports Sustainability Program at IAPH will present.
View the full programme online.
To book your place, visit our website, contact the events team on +44 1329 825335 or email congress@greenport.com.