Port of Amsterdam is aiming for a substantial greening of the energy supply in its region. It therefore intends to install 100,000 m2 (17 MW) of solar panels on buildings in the port area by 2020. That will make the port area the largest solar farm in the region.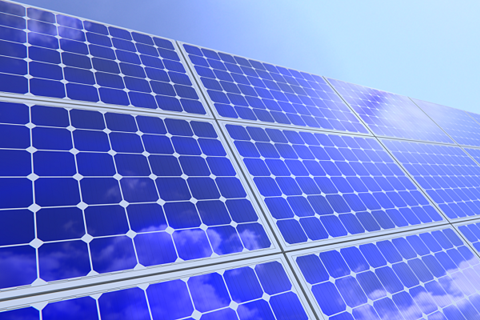 This week, Port of Amsterdam received a grant for the first 19,000m2. That paves the way to install panels on the rooftops of seven buildings in the port area. Solar panels will not only be installed on the roofs of six of our own buildings, but also on the office and warehouse of PARO. PARO is therefore one of the first private companies in the area that is making a substantial contribution to this sustainable initiative.
Port of Amsterdam stated in Vision 2030 what it will do to increase its sustainability, including in terms of energy. One of the aims is to generate energy by means of solar panels on warehouses and office buildings in its area. Three warehouses, the building that Feadship will move into, Prodock and the PTA cruise terminal will be equipped in the year ahead with a total of 11,500 solar panels, with a capacity of 2.8 million KWh per year of green electricity. This is equivalent to the annual electricity consumption of 900 households.
Greener and more affordable
Port of Amsterdam wants to make it easier for businesses in the port area to go solar. For instance, an independent party works through the calculations of a business case that facilitates decision-making. Port of Amsterdam is also coordinating joint purchasing of solar panels, as well as maintenance and monitoring and they can also take on the investment if desired. 'That enables our customers to continue to focus on their core business, while the sustainability of the port area is increased at the same time,' says Koen Overtoom, CEO of Port of Amsterdam. 'Arrangements are possible under which energy bill savings are achieved from the very first day. Businesses can make a significant socially responsible contribution while reducing costs!'
Ramping up sustainable energy
The programme 'Solar energy in the Port' is part of the strategic programme 'Ramping up sustainable energy' with which Port of Amsterdam is aiming for a substantial greening of energy supply in the area. Port of Amsterdam sees opportunities for sustainable energy partnerships in the Port (between customers, but also jointly with Port of Amsterdam) and thereby reducing energy prices significantly. This will further improve the quality of Port of Amsterdam as a business location.
Green electricity for both customers and residents
Koen Overtoom: 'Our goal is to double the number of square metres of solar panels annually. We are now also making a substantial commitment to solar power, besides biofuels and wind power, to create sustainable energy for both our customers and the residents of Amsterdam. With this first step, we are installing solar panels on an area that is equivalent to the size of three football pitches and making a significant contribution to the sustainability goals of the City of Amsterdam.'
Delegates at the 2017 GreenPort Congress will learn about 'Impact of the energy transition' in one of a number of sessions that will see case studies presented by practitioners.
For further information and to book your place contact the Events team on +44 1329 825335 or email congress@greenport.com.
Follow the event on Twitter @GPCongress.