Delegates at this year's GreenPort Congress will have the opportunity to take part in the Port Tour, hosted by the Port of Oslo on day three of GreenPort Congress 2019.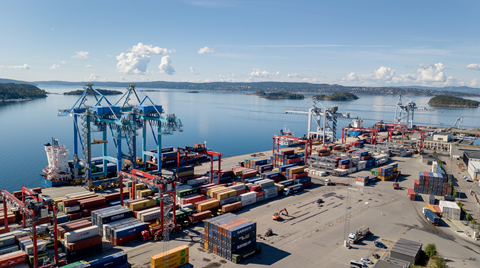 Delegates will be welcomed on board the MS Kongen for the Port Tour from 09.30-11.30 on Friday 18 October.
This vessel normally serves the local traffic in Oslo, bringing people from the peninsula of Nesodden to Oslo for work and back again. The ferry will be equipped with a 26-tonne battery instead of LNG fuel during this summer.
The Port of Oslo will show you Oslo from the sea side, taking you to ferry terminals with equipment for onshore power supply, past the new parts of the port which have been city developed during the last 20 years with harbour promenade, recreational areas, operahouse, Munchmuseum and residential areas and to the industrial part of the port.
Oslo aim to be the most environmentally friendly, efficient, near-city port, with electric STS and RTG cranes and they have an ambitious plan for how to become a zero-emission port within 2030.
To secure place on this fantastic visit, book your delegate place today!
To book your place, visit our website, contact the events team on +44 1329 825335 or email congress@greenport.com.