A UK port operator aims to address the sector skills shortage and support new talent with the launch of a Port Operative Apprentice Scheme.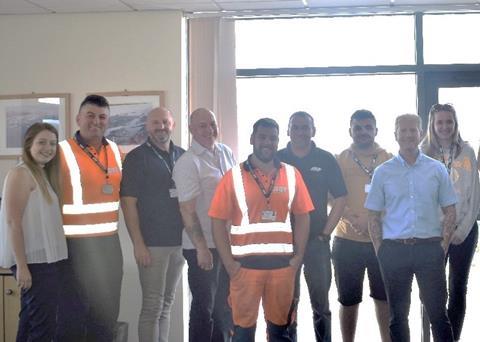 Associated British Ports' (ABP) scheme will see port operative apprentices learn how to safely and efficiently load and discharge vessels using various plant and machinery; while being mentored by experienced ABP employees. Eight apprentices will be based across the ports of Swansea, Cardiff, and Newport, all managed by ABP.
Amanda Viljoen, apprenticeship programmes manager, ABP said: "The port industry is a diverse and vital sector for global trade and we are delighted to be launching the first ever ABP Port Operative Apprentice Scheme. This is also the first time a Port Apprentice Scheme is running at a port in Wales"
"The scheme provides a truly unique route into an exciting sector and we hope to role this out across more of our ports in the near future. Our eight new apprentices will be given the chance to learn from our experienced team members while gaining an accredited qualification."
The accredited apprenticeship scheme will take candidates between 12 to 18 months to complete and will result in the achievement of two NVQ qualifications in port operations.