Over 95% of attendees at the 2015 GreenPort events stated that the event 'met' or 'exceeded' their expectations, in addition over 80% had attended previous events – book your place to find out what you're missing.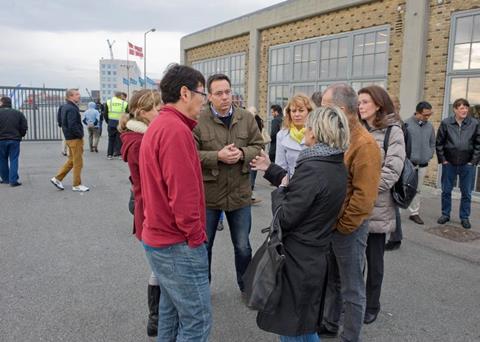 Nearly 220 maritime port authorities, terminal operators, NGOs, EC representatives, associations and suppliers came together in Copenhagen in October 2015. As well as terminal operators and port authorities, NGOs, industry organisations and suppliers from across Europe, this year's GreenPort Congress will see a truly international audience in attendance with delegates confirmed from North America, South America, Malaysia, Morocco, the Ivory Coast, Ghana, Guadeloupe, Abidjan, Ukraine, Brazil and many more.
Over the last decade the GreenPort Congress has developed to become an international platform for ports, terminal operators and members of the whole port community to come together to knowledge share and debate the latest environmental and sustainability issues and solutions.
This year's programme covers a range of topics including The port infrastructure for alternative fuels and maritime transport, dealing with climate change, sustainable port development: maximising potential, port incentive schemes and sustainability reporting, alternative and renewable energy in ports, port reception facilities and working groups on port development covering port expansion, nature protection, noise pollution and air emissions.
GreenPort Congress programme highlights include:
Victor Schoenmakers, Director Corporate Strategy, Port of Rotterdam: Change of an era – A transition with opportunities for the Port of Rotterdam
Linda van Waveren, Manager CSR, Port of Amsterdam and Dorita Hermes, Environment & Sustainability Manager, Port of Hamburg: The need for disclosure of port performance on sustainability
Inna Braverman, Co-Founder, Eco Wave Power: Blue Energy: Wave Energy Implementation in Ports
Anna Bobo Remijn, European Commission, Directorate-General for Mobility and Transport, Maritime Safety Unit: Port Reception Facilities revision
Julia Mackin, Principal Environmental Adviser, European Bank for Reconstruction & Development: Port Expansions in the context of financing by EBRD, a Multilateral Development Bank, and its sustainability mandate
Silvia Gamboa, Head of Sustainability, APM Terminals: Achieving the UN Sustainable Development Goals through Port Activity
Keita Shinohara, Certification Manager, Green Award Foundation: Recognising quality ships with a CSR platform
Jouni Kyllonen, Sales Director, Solution Sales and Marketing, Automation & Projects, Kalmar: Green Terminal technologies
GreenPort Cruise Conference programme highlights include:
Manfred Lebmeier, Head of Environmental and Spatial Strategy, Hamburg Port Authority: Green Cruise Project: Sustainable energy, Innovative terminal facilities and cruise terminal traffic links
Kristijan Pavic, President, MedCruise & Deputy General Manager, Port of Dubrovnik: Port-City involvement: Operating a cruise port in a historic city
Carla Salvado, Director of Criuse Marketing, Global Ports Holding: Green initiatives at Global Ports
Panayotis Mitrou, Technology & Innovation Manager, Hellenic Lloyd's S.A: ELEMED project – cold ironing infrastructure in ports and electric bunkering for zero emission ships
Yoshioka Tatsuya, Co-Founder and Director, NGO Peace Boat and Andrés Molina, Project Manager, Peace Boat Ecoship: EcoShip – an alternative futuristic approach
Tom Strang, Senior Vice President Maritime Affairs, Carnival Corporation: Carnival Cruises - opting for LNG as a solution to ECA compliance
Following the two day GreenPort Congress, on 14 October 2016, delegates will be given a full tour of the Port of Venice after which they will be free to explore the delights of Venice. The full programme is available here.
Book now to join port professionals from across the world. Preferential rates are available for participants attending both the GreenPort Cruise Conference and GreenPort Congress and members of supporting associations qualify for special rates.
For more information contact the Events team on +44 1329 825335 or email congress@greenport.com.
Follow the event on Twitter @GPCongress.