Anna Bobo Remijn, European Commission, Directorate-General for Mobility and Transport, Maritime Safety Unit, will present the Commission's proposal during a session dedicated to Port Reception Facilities (PRF). Book now to find out how the revisions could affect you.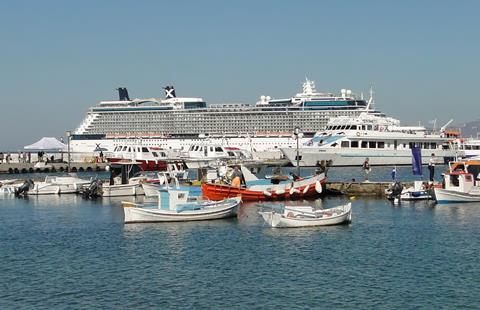 By the time GreenPort Cruise takes place, the Commission's proposal on the Port Reception Facilities Directive will be close to being on the table. Continuing the theme of 'Creating partnerships for sustainable development' the programme at this year's GP Cruise will also provide delegates with the latest information on a range of pertinent issues facing the cruise sector, including:
Port-City Relationships – Stakeholder initiatives for sustainable growth of cruise ports
Sustainable cruise port infrastructure development
Port Reception facilities: getting the buy in from all port users
Highlights of the programme include:
Guidelines for sustainable development of cruise terminals: David Pino, Chairman, PIANC WG 152 and Head of Territorial Planning and Technical Management of Concessions, Port of Barcelona
Creation of a new passenger terminal at the Port of Amsterdam: René Kouwenberg, Director, Passenger Terminal Amsterdam
Development of the port reception facilities process: Bogdan Ołdakowski, Secretary General, Baltic Ports Organisation
Members of ESPO and FEPORTs qualify for special rates!
For further information contact the Events team on +44 1329 825335 or email congress@greenport.com.
Follow the event on Twitter @GPCongress.