ELME Spreader launches three new products into the INNOVATION series. 818 / 818WTP / 857 are being upgraded to a new and improved design!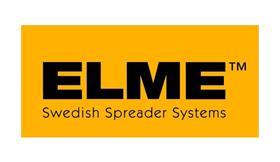 The 818, 818WTP and 857 spreaders are the new members in the "INNOVATION family". They all have a new and improved design with the unique combination of increased structural strength and reduced weight. In other words, even though we are reducing the weight, the life expectancy is increased compared to previous generations. The spreaders are estimated to have an increased life expectancy of 30% related to fatigue resistance and standard load case conditions.
The reduced spreader weight enables improvements on the truck design, such as less counterweight and thereby reduced axle load (less tire wear), fuel consumption and slightly lowered strain on the chassi. The reduced weight can also be used to increase the lifting capacity in the second and third row in a reach stacker application.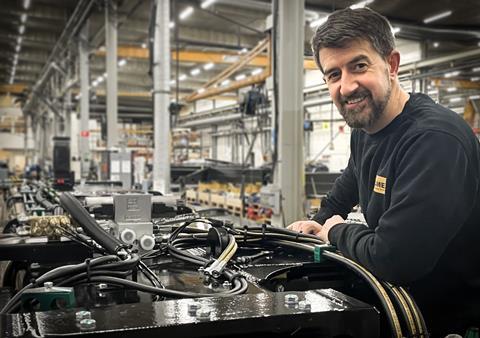 Besides the economic benefits, this also contributes to less impact on the environment which of course is highly prioritized at ELME Spreader.
We have seen an increase in the intermodal handling versus container handling, and our spreader model 857 INNOVATION is a response to the increased intermodal handling market demand. The leg arrangement on the 857 INNOVATION spreader model is strengthened to be able to increase the number of lifting cycles. Moreover, the popular feature of the automatic sequence of leg folding has been incorporated in the 857 INNOVATION spreader model.
The market feedback from previous released INNOVATION products showed a positive response to the improved design regarding maintenance and serviceability. This is brought into the new products as well in combination with other improvements.
The high degree of commonality in spare parts between the INNOVATION products will improve service and spare parts availability for both OEM's and the end users.
ELME Spreader continues to invest millions of Swedish Crowns each year in product- and production development. Just recently implementing a new workflow in the production process to make it even more efficient we are now proud to inform that capacity increasing investments also are on its way.
"We have great expectations for the business, all numbers are positive and the order books have great quality. Beside the continuously ongoing product development we are investing in new equipment in our production to meet the increased demand on short and long term." Says Mr Örjan Karlsson, Vice President of ELME Spreader.
For further information:
ELME Spreader AB I P.O. Box 174, SE-343 22 Älmhult, Sweden
T: +46 10 222 18 00 | E: sales@elme.com | W: www.elme.com