Taylor Machine Works, Inc is proud to announce the 36,000-lb. capacity ZH-360L Heavy Lift Truck. This new ZERO vehicle emissions Battery Electric forklift marks another major step in the drive to electrification across the heavy industrial material handling sector.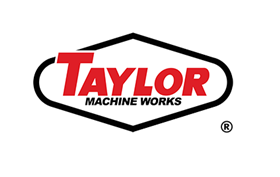 Battery electric material handling equipment is not new to Taylor, as they showcased the first two electric container handlers in October 2019 at the Port of Los Angeles on Clean Air Day.
Robert Taylor, President and COO of Taylor Machine Works remarked, "We will continue to develop zero-emissions options for customers that have such targets in their ESG Plans. As always, you can depend on Big Red to continue striving to meet the needs of the customer." The 36,000-lb. capacity lift truck has long been the most popular size material handler across all major industries, including wood products, iron and steel, concrete, oil and gas, and port operations. Taylor has met the lifting needs of these industries for over 96 years and is now leading the charge to provide battery electric versions of these same heavy lift machines.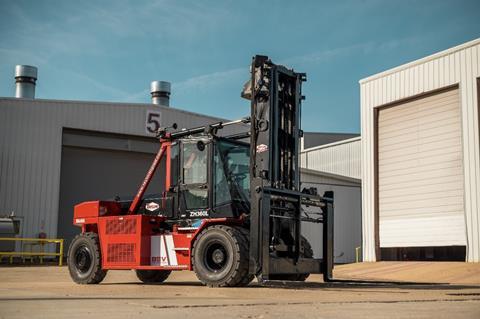 This overall effort is not new. Taylor has been utilizing the cleanest internal combustion technology in our lift trucks for years. The NOx and PM emissions from our off-highway internal combustion engines have been reduced by more than 90% compared to the previous Tier-3 models. The final step to ZERO vehicle emissions is now being taken with our new Battery Electric Models like the Taylor ZH-360L.
The ZH-360L is powered by Permanent Magnet Synchronous Electric Motors and American manufactured NMC batteries. It also features an advanced E-Axle that utilizes regenerative braking to assist with battery recharge during operation. This heavy capacity truck can lift 36,000-lbs. on a 48-inch load-center and operate uninterrupted through an average duty-cycle 8-hour shift. Recharge time is also optimized to only 1.5 hours. If opportunity charging at lunch and breaks is utilized, the run time can approach the same multi-shift work cycles as any internal combustion counterpart.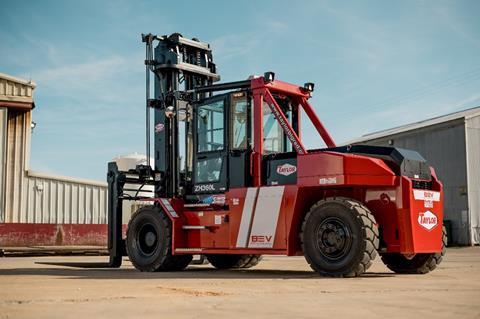 The operator cabin of the ZH-360L is available with many features to assist with operator comfort and protection. The all-steel Taylor DREAM cab can be outfitted with Poly-Armor protective glass, which can withstand up to six times more impact energy before shattering than standard tempered glass. Our Clear-VU operator station with Comfort Steer is also available, which removes the traditional steering wheel and dash, to open visibility from floor to ceiling. All operational controls are moved to the left and right armrest, which improves overall operator posture and arm positions. Operator comfort is the key to productive work cycles.
Taylor has three additional models of ZERO emission Lift Trucks in our portfolio. The ZLC Series of Loaded Container Handlers is already available in a second-generation model and have been working successfully in heavy duty-cycle US Ports for several years. The ZH-360L is now poised to meet heavy lifting needs across the many additional industries mentioned above.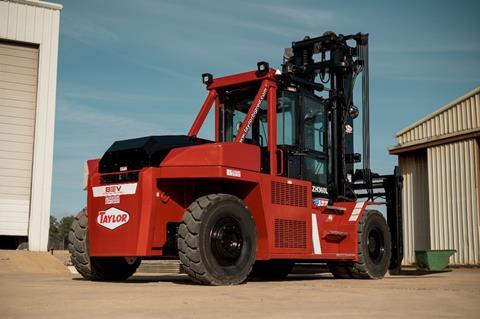 The industry feedback generated around this new Taylor ZH-360L is exciting, and we are honored to provide a product that meets the needs of our industrial partners, their operators, and the surrounding communities. Taylor builds over one hundred models of material handling equipment in capacities from 4,000-lbs. to 125,000-lbs. We are diligently working to offer all Taylor models in ZERO emissions configurations and look forward to what the future holds.