Golden Triangle, Mississippi- The Taylor Group of Companies, along with Terberg Taylor Americas Group, LLC, guests from Royal Terberg Group, The Golden Triangle Development LINK, and a host of local supporters are celebrating the groundbreaking of the new facility of Terberg Taylor Americas Group in Lowndes County.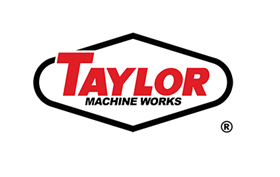 The project is a $20 million corporate investment and will create 90 jobs.
"The Taylor Team is honored and excited to be a part of this great partnership with the Terberg family. This new facility will be world-class, manufacturing world-class products by a world-class team, stated Robert Taylor, President and COO of the Taylor Group of Companies. The Terberg Taylor relationship is the result of two privately owned companies with very similar business models coming together to build the best terminal tractors for their customers.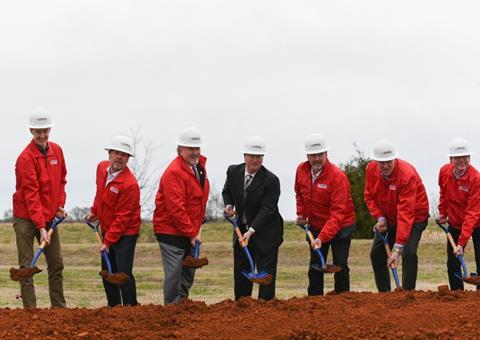 Terberg Taylor Americas Group is constructing a specialty hauling vehicle facility as a joint venture between The Taylor Group of Companies of Louisville, Mississippi, and Royal Terberg Group of the Netherlands. The joint venture will establish a factory in the state and build up a distribution network for the sales, after-sales, and rental of the Terberg models of terminal tractors.
"This is a great day for the Golden Triangle region, said Joe Max Higgins, CEO, GTR LINK. We are adding to our list of Blue-Chip, world-class companies. Taylor and Terberg are their industry's gold standard. That combined with the fact that they are led by leaders that are recognized outside the industry as world class talent, and the resources of the Golden Triangle gives you have a recipe for success!"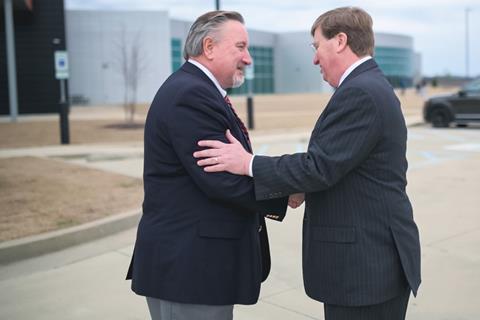 The facility will be built as a scalable design so that it may continually meet production demands. The first terminal tractor is expected to be built by mid-year 2024. In time, various Terberg models will be built here to meet customer specifications.
The Mississippi Development Authority is providing assistance for site preparation and infrastructure needs. Lowndes County and Lowndes County Industrial Development Authority are also assisting with the project.
Mike Rozier, Sr., COO of Rozier Construction, headquartered in Greenwood, MS, will oversee the construction of the new Terberg Taylor Americas facility. This facility will be located on Charleigh D. Ford, Jr. Drive, Columbus, MS.