2017 saw PSA International handle 74.24m teu at its ports across the globe, with the group's volumes increasing by 9.8% over 2016.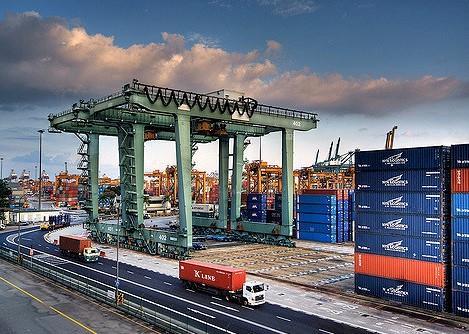 PSA Singapore Terminals contributed 33.35m teu, an increase of 9%, while PSA terminals outside Singapore handled 40.89m teu, an increase of 10.4%.
PSA group chief executive Tan Chong Meng said that against a "challenging backdrop" and stiff competition, PSA as a group had shown resilience and "performed reasonably well".
"Amid the many business and technological forces and IT security threats buffeting us, we remain unwaveringly committed to our core focus of adapting to and pre-empting the changing needs of our shipping line customers," said Mr Tan.
"In addition, we are also preparing for a future where logistics and supply chain needs are transformed by new technology, trade, manufacturing and e-commerce dynamics."
Mr Tan added that as the company moved into 2018, it was aware that the world would continue to grapple with economic, social and geopolitical uncertainty.
"The way businesses and consumers engage, transact and collaborate continues to evolve and will have further impact on the form and flow of the global supply chain," he said.
"PSA management, unions and staff will continue to journey closely alongside our customers and partners as we contribute to the shaping of our industry amidst the widening ripples of change together, with confidence and for a better future."