The Port of Baltimore has been recognized for its environmental efforts for several years and recently named a green supply chain partner by inbound Logistics magazine for its environmental efforts and especially with regards to the Ports Dray truck replacement programme.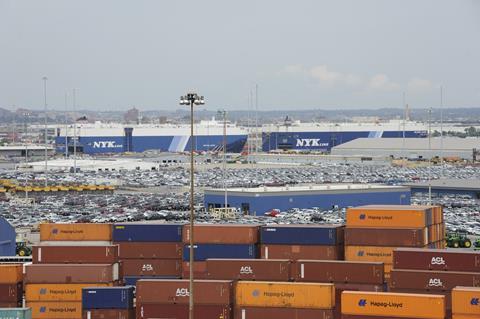 The recognition came as the Maryland Department of Transportation Maryland Port Administration's (MDOT MPA) Environmental Management System was recently recertified under the International Organisation for Standardization's new Environmental management standard.
Gov. Larry Hogan reported that "The Port of Baltimore continues to break records while striving to reach the highest environmental standards. The Port has successfully balanced moving our state's economy forward while protecting our natural resources and improving the health of the Chesapeake Bay."
Make sure you make a date with Baltimore on 16th to 18th May at the first International North American GreenPort Congress, which brings together port professionals and stakeholders from around the world to discuss and raise awareness of the environmental initiates and developments.
For details on GreenPort Congress Baltimore visit http://www.greenport.com/congressamerica
For more details please contact:
For Americas - Lucy Clifford - Head of Sales – Americas – Tel 001 (410) 212 8723- email lclifford@mercatormedia.com
For Europe and the rest of the World- Events team on +44 1329 825335 or email congress@greenport.com.
Follow the event on Twitter @GPCongress.