Sea wave power plants, electricity generation and cutting carbon emissions.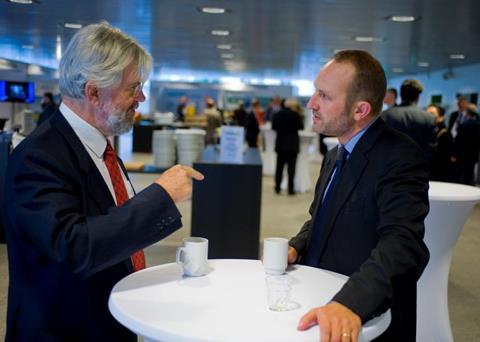 ABP, the UK's leading port operator, procures or creates enough green electricity to cover all their own operational needs. And, recent months have seen it deliver a succession of renewable energy projects designed to supply their ports, their customers, and the national grid with clean, zero emission power.
Furthermore EcoWavePower will provide a short Introduction to the Wave Energy Field, its vast potential and its advantages, as well as to Eco Wave Power's unique Technology including a discussion regarding the opportunities for ports derived from the implementation of Eco Wave Power's sea wave power plants on their breakwaters (as successfully demonstrated in the Gibraltar power station).
Other topics to be covered at the 2016 GreenPort Congress, which is hosted by Venice Port Authority include:
Alternative fuels for port infrastructure and maritime transport
Reducing the carbon footprint of the logistics chain through joint ventures between ports, terminal operators and members of the port community
Port Expansion to deal with Ultra Large Container Vessels and Mega Cargoes: dredging and alternatives
Port Reception Facilities/Dust/Noise/Air emissions
The Circular Economy
Industrial symbiosis
Remediation in the port area
The programme has been released and the early bird rate is currently available – book now to save 20%. Preferential rates are available for participants attending both the GreenPort Cruise and GreenPort Congress.
For more information contact the Events team on +44 1329 825335 or email congress@greenport.com.