Ports could receive infrastructure investment by supporting offshore renewable energy projects.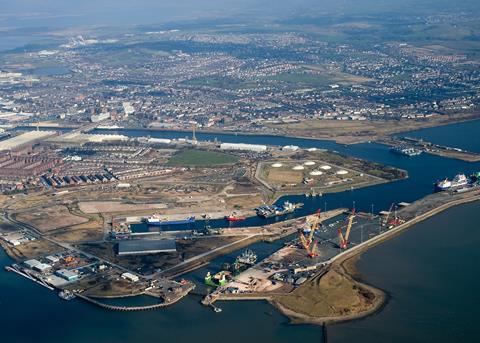 The four operations and maintenance bases at Associated British Ports' (ABP) Port of Barrow are attracting funding and generating revenue by supporting Irish Sea-based wind farms.
Carl Bevan, ABP divisional port manager, North West, said: There are a number of ways the Port of Barrow benefits from providing support to the renewable energy sector. Primarily, it attracts investment as it provides operations and maintenance bases of which there are four supporting the offshore wind farms in the east Irish Sea.
"These facilities provide long term revenue for the port for the lifetime of the wind farm, typically 25 years.
The Port of Barrow will accommodate Vroon's first subsea-support walk-to-work vessel, VOS Start, during construction of the Walney Extension Offshore Wind Farm in the Irish Sea.
Mr Bevan added: "The port also benefits from being a centre of excellence for engineering activities, including the construction of the offshore wind farms, handling monopoles, transition pieces, cables, aggregates and substations."
ABP-managed ports involved in offshore wind projects include Barrow, Fleetwood, Grimsby, Hull, Immingham, Lowestoft, Port Talbot, Southampton and Swansea.
ABP Humber is also working with Siemens on the £310m Green Port Hull development. The first wind farm that will benefit from Green Port Hull is Dudgeon, off the Norfolk coast, which will be able to use the facility and quayside for part of its installation.
The Ports of Dundee and Leith were identified as key assets in the 2011 National Renewable Infrastructure Plan (NRIP) and key locations for the development of renewable energy.