Principal Environmental Scientist, RHDHV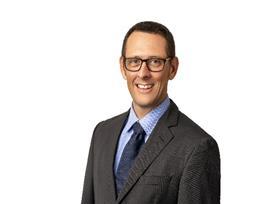 Kenny Walker is a highly experienced environmental consultant with over 20 years' experience in the engineering and environmental sector where his focus has been on energy and infrastructure sector with a strong focus on renewables. He has worked around the world including Australia, the UK, Ireland, the Netherlands, Norway, the Middle East, West Africa, and the USA working across a number of industry sectors including energy (renewables, oil and gas and mining), water and infrastructure. His roles include acting as project manager as well as providing technical lead in specialised areas of earth science, environment management, sustainability and compliance.
Kenny has developed expertise in renewables projects focused on initial feasibility assessment through to full environmental impact assessment, development and operation. His experience includes delivery of the impact assessment and approval for the world's first offshore tidal power array in Scotland and initially project managing the Cantick Head offshore tidal array in the Pentland Firth as well as undertaking initial grid feasibility assessments for a number of Round 3 and Scottish territorial offshore wind farms. He has also been technical lead for land feasibility assessments for a range of developments in Africa and the Middle East alongside developments in Australia. Most recently he presented at "All Energy" renewables conference in Melbourne on the transition and development of fossil fuel-based economy to renewables.