GreenPort Cruise and Congress 2021 has reserved a limited number of rooms at the nearby Athens Marriott.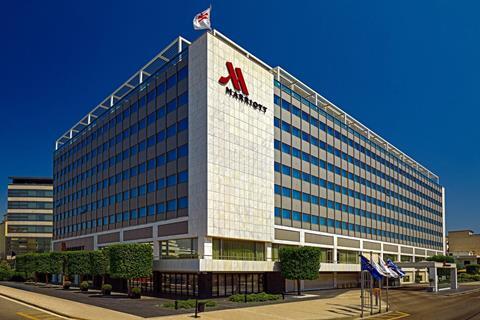 The hotel is only a few minutes' walk from the conference venue.
We would advise those wishing to attend the conference to book soon as there are limited spaces and they will only be reserved for a selected period of time.
The standard rooms are reserved for the period 19/10/2021 - 22/10/2021 at a rate of €180 per room/per night including buffet breakfast, VAT and municipality taxes.
Please click here if you would like to reserve a room for the GreenPort Cruise and Congress 2021.
Once you have clicked the link above, please select the dates you wish to stay and room type. You will then be prompted to complete the booking process where it highlights 'Mercator Media'.
Please note you can only use this link to book rooms between the period 19/10/2021 – 22/10/2021, if you have any issues booking a room or would like to book additional nights please contact the events team on +44 1329 825335 or email congress@greenport.com