Reporting about corporate social responsibility is essential for ports to keep stakeholders informed about sustainability initiatives. Book your place at the 2016 GreenPort Congress to hear the latest on this and other hot topics.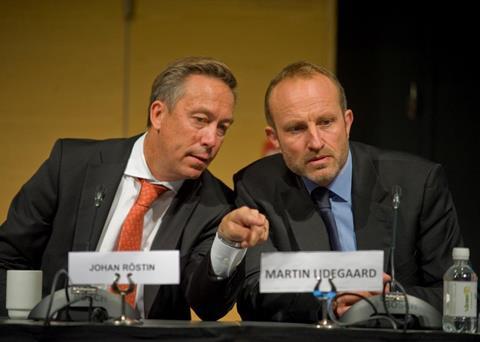 With ports increasingly being aware of the need to tell their stakeholders and customers about their sustainability and environmental initiatives, this year's programme will feature an in-depth presentation giving guidance on sustainability reporting which also forms the basis for development and operations of ports.
Linda van Waveren, Manager CSR, Port of Amsterdam and Dorita Hermes, Environment & Sustainability Manager, Port of Hamburg will present jointly on 'Sustainability reporting for Ports, a contribution of the IAPH/PIANC working group 174' which, in their own words, will cover 'The importance for the port sector to monitor its sustainable performance cannot be overestimated. Open communication contributes to improved public relations and pre-empts third parties from taking leadership over our sector. High ethical standards reduce business and legal risks. Shareholder trust is improved by taking responsibility. Sustainability growth will be better insured by closely monitoring KPI´s defined from a long term perspective. An improved license to operate and unique selling proposition will be the result.'
The full programme is available here.
Book now to join port professionals from across the world. Preferential rates are available for participants attending both the GreenPort Cruise Conference and GreenPort Congress and members of supporting associations qualify for special rates.
For more information contact the Events team on +44 1329 825335 or email congress@greenport.com.
Follow the event on Twitter @GPCongress.