The Port Authority of Savona and Costa Cruises have signed a three year agreement for the development of sustainability in the cruise sector.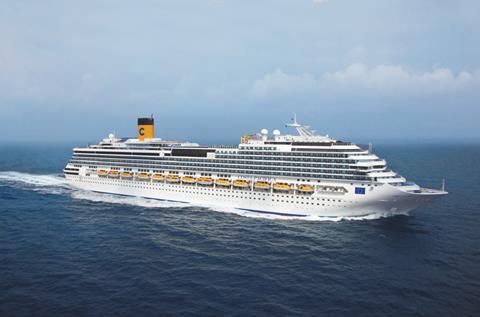 The agreement, which was signed on 10 November, calls for joint action in various fields to ensure the responsible growth of Savona's cruise industry.
Neil Palomba, president of Costa Cruises, said: "Thanks to the close cooperation between Costa and the Port Authority, Savona will become an example for the sustainable long term development of cruises. Creating economic, social and environmental value for the area."
"In recent years, we have made significant investments in Savona, including the construction of the Palacrociere second terminal, and we are looking forward to growing responsibly with the city," he added.
The main areas of intervention which the agreement cover concern environmental protection, social and economic impact and communication achievements.
Costa Cruises has engaged in initiatives to manage fuel use and emissions from its ships, and has constructed a cruise ship powered by LNG gas which will be delivered in 2019 to it's home port of Savona.
Social and economic initiatives will aim to enhance relations with the local community. The new Palacrociere terminal will increase cruise traffic over the next few years which will result in higher employment.
Educational programmes for students will take place in local schools and universities related to research projects on cruises and tourism, as well as this the port will open its doors to students who visit the city for cultural events and conference.
"The sigining of this memorandum formalises a series of mutual commitments with the clear objective to continue to improve and implement important infrastructure," said Gian Luigi Miazza, chairman of the Port Authority Savona.
He concluded: "We will be a model of high-level service to cruisers and ships, the peak days of well over 200 unites will create numerous new jobs for the local community."