The 17 Sustainable Development Goal (SDG's) adopted in 2015 by 193 UN member countries will be a prominent part of the discussions during the afternoon of the 11th at GreenPort Congress.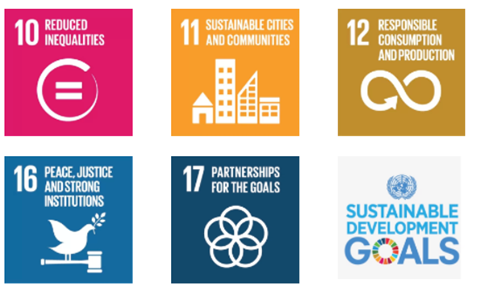 Make sure you do not miss the opportunity to contribute and to be actively involved in the collaborative and interactive discussions with our speakers and delegates to define the Top 10 sustainability issues of the port sector in Europe, the challenges that they pose and to identify the options for managing them.
We want your input to discover practicable possibilities that may readily be applied and implemented. For more details please read our recently published news article on our GreenPort Magazine site: Are sustainable development goals relevant for sea ports? Click here
To view the full programme click here.
To book your place now to join the industry partners in Amsterdam click here
For further information contact the Events team on +44 1329 825335 or email congress@greenport.com. Follow the event on Twitter @GPCongress