Swarco, sponsors of GreenPort Congress 2019, will be joining leading speakers on day two of GreenPort Cruise & Congress 2019.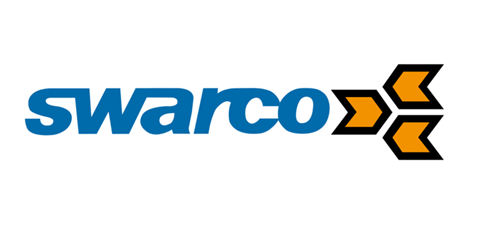 Michael Cewers, Key Account Manager at SWARCO will discuss how to optimise and get a more efficient and environmentally friendly port in his presentation at the start of day two on 17 October.
Swarco port solutions provide customers, suppliers and stakeholders with reliable equipment and required data and empower operators to manage more vessels and traffic as effectively as possible, to utilize security for people and trailers, to keep track of where the vehicles and goods are at any given time and the possibility to notify internal and external partners about the location.
Since more than 90% of trade is carried by sea, ports have an important role in international logistics so that requirements on capacity and expectations for more advanced services are continuously growing. A port's ability to reduce delays, control and secure cargo and connect to the environmental infrastructure is key to meet customer requirements and enhance supply chain efficiency. Our experience and competence in the traffic industry will ensure a better logistical flow while not compromising any of the strict security requirements.
Swarco offer a wide range of services to help you with your projects.
If your business is seeking a platform to market itself through an array of packages to suit any budget, enquire today and see what the team can do for you. Promote your company to the right audience at the right time; whether you're in ports, terminals, logistics or environment this is the forum for you.
View more opportunities in the sponsorship brochure.
Other sponsors of GreenPort Cruise & Congress 2019 include:
Siemens
Hyster
Envirosuite
Conductix
For more information, or to book your place, contact the events team on +44 1329 825335 or email congress@greenport.com.