SEA\LNG believes that in order to encourage the use of LNG as an alternative to traditional bunker fuel, a collaborative approach needs to tackle the associated commercial barriers.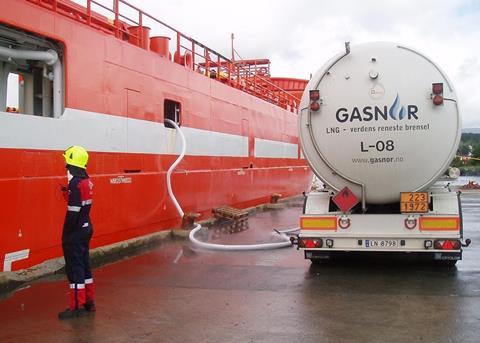 Ship owners, fuel suppliers, and other associated supply chain stakeholders will need to make major investments to comply with these new global regulations coming into force soon, with LNG being a good answer for many – but SEA/LNG say it is yet to be used to its full potential.
Peter Keller, SEA\LNG chairman and executive vice president, said: "We all need to do more to help break down the commercial barriers to LNG, particularly in the deep-sea shipping segment."
He added: "From LNG suppliers, bunkering companies, shipping lines, and shipyards, to OEMs (original equipment manufacturers), classification societies, and port authorities, organisations from across the marine value chain must work together to collectively drive the change needed for the Industry to meet the environmental thresholds."
These barriers include LNG infrastructure and market maturity; the lack of understanding of LNG's benefits among end users, investors, governments, and civil society. As well as capital expenditure premiums for vessels and fragmented and evolving regulations.
SEA\LNG believes that collaboration, demonstration, and communication are essential to continue to develop an effective and efficient global LNG value chain by 2020.
Mr Keller concluded: "A collaborative approach is the only way to overcome current challenges. Creating the infrastructure to enable quick, safe, and cost effective LNG bunkering in key global ports; making LNG-fuelled vessels cost efficient; and, establishing consistency of international and national regulations are all essential if LNG is going to fulfil its potential as a solution for the shipping industry."