Port of Tallinn has declared it plans to build a new terminal for cruise tourists with a sustainable focus throughout.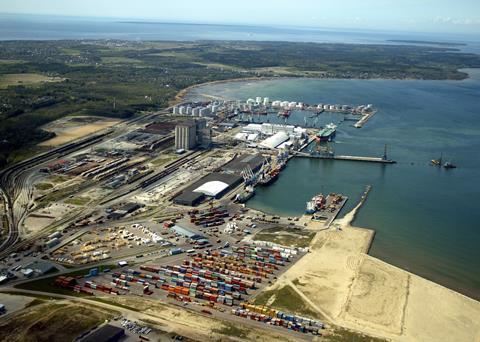 Situated in the Old City Harbour development, the eco-friendly new terminal will incorporate sustainable materials and "smart" features with the aim of transforming the area into a holistic and attractive urban space for businesses, passengers and city residents.
Speaking at Green Cruise Port seminar 'Smart Cities, Smart Buildings and Smart Solutions' in May, Valdo Kalm, chairman of the management board of Port of Tallinn, said: "Being 'green' is not merely a fad word, but our clear business goal. In the future developments of the port, smart and environmentally friendly solutions will give us a definite competitive advantage and, consequently, contribute to success in business."
Sacha Rougier, managing director of Cruise Gate Hamburg, a subsidiary of Port of Hamburg, commented that ports need to balance reducing their dependence on traditional energy sources with looking for solutions that will decrease energy consumption and expenses.
According to Rougier, what cruise ship operators consider important is the capability to handle larger vessels and continually offer more alternative energy sources, such as electricity or bunkering with liquefied natural gas (LNG).
Ukko Metsola, vice-president of Royal Caribbean International, also spoke at the seminar stating that vessel waste, sewage reception and environmental compliance are increasingly challenging for ports and vessel operators.
Book your place at the GreenPort Cruise Conference to find out more about the sustainable development of the cruise sector.
For further information contact the Events team on +44 1329 825335 or email congress@greenport.com.
Follow the event on Twitter @GPCongress.