GreenPort Cruise, taking place on 6 October, the day before GreenPort Congress has secured the support of ten leading industry organisations and associations – members of which will benefit from a discount to attend.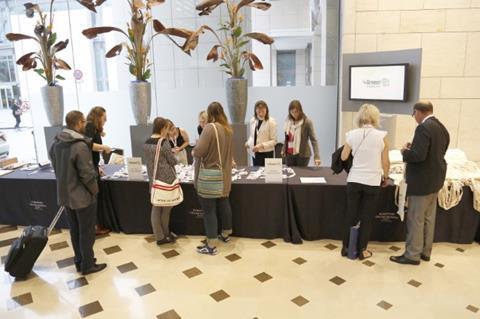 Each year, the GreenPort Congress and GreenPort Cruise Conference are supported by a number of major industry organisations connected with ports and shipping. This year we already have ten leading regional organisations and associations signed up as supporters for the GreenPort Cruise. Find the full list below.

Assoporti: The ports of Italy

Cruise Europe has over a hundred members within Northern and Atlantic Europe. Our 4 regions –Norway, Iceland & the Faroes, The Baltic, UK & Ireland and Europe's West Coast offer a diversity of experiences

BP2S Bureau de Promotion du Shortsea Shipping: Supporting Association

Danish Ports is the national association of commercial ports in Denmark

EcoPorts Foundation (EPF) is a non profit organisation established in 1999 by a group of eight large European ports for the benefit of ports and port communities

The European Federation of Inland Ports (EFIP) is the official voice of nearly 200 inland ports in 18 countries of the European Union, Moldova, Switzerland and Ukraine and has an observer member in Egypt

ESPO: The European Union simply cannot function without its seaports. Almost all of the Community's external trade and almost half of its internal trade enters or leaves through the more than 1200 seaports existing in the 22 maritime Member States of the EU

The German Shipowners' Association (Verband Deutscher Reeder, VDR) is responsible for representing the common business and social policy interests of German shipping companies at federal and state government level

The 'International Windship Association' (IWSA) is a growing, member driven association that is encouraging, advising and advocating for the use of wind propulsion technologies in the shipping industry

Set up in Rome on the 11th of June 1996, MedCruise is the Association of Mediterranean Cruise Ports. MedCruise's mission is to promote the cruise industry in the Mediterranean and its adjoining seas
If you would like to put forward an organisation to be an official supporter of the GreenPort Congress 2015, please email congress@greenport.com or call +44 1329 825335.