The GreenPort Congress 2015 is pleased to announce that it is has secured support from seven leading regional industry organisations and associations - members of which will benefit from discounts to attend.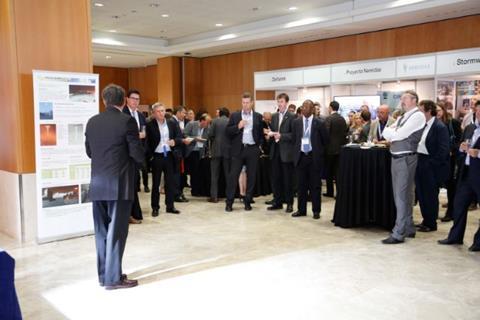 Each year, the GreenPort Congress and GreenPort Cruise Conference are supported by a number of major industry organisations connected with ports and shipping. This year we already have seven leading regional organisations and associations signed up as supporters. Find the full list below.
ESPO. The European Union simply cannot function without its seaports. Almost all of the Community's external trade and almost half of its internal trade enters or leaves through the more than 1200 seaports existing in the 22 maritime Member States of the EU.

Danish Ports is the national association of commercial ports in Denmark.

EcoPorts Foundation (EPF) is a non profit organisation established in 1999 by a group of eight large European ports for the benefit of ports and port communities.

The European Federation of Inland Ports (EFIP) brings together more than 200 inland ports and port authorities in 18 countries of the European Union, Switzerland and Ukraine.

As a result of European developments, it was found essential to create an organisation representing the interests of private port operators, i.e. stevedores and terminal operators, at European level. This resulted in the foundation of FEPORT on the 13 January 1993.

The German Shipowners' Association (Verband Deutscher Reeder, VDR) is responsible for representing the common business and social policy interests of German shipping companies at federal and state government level.

The 'International Windship Association' (IWSA) is a growing, member driven association that is encouraging, advising and advocating for the use of wind propulsion technologies in the shipping industry.

If you would like to put forward an organisation to be an official supporter of the GreenPort Congress 2015, please email congress@greenport.com or call +44 1329 825335.