Nearly 220 ports, terminal operators, shipping lines, European Commission representatives, NGOs, industry organisations, including ESPO, FEPORT, ECSA, and industry suppliers and advisors will be in Copenhagen from 7-9 October 2015 for the GreenPort Congress. Book the last places now!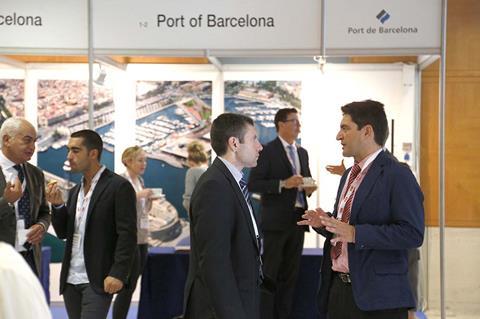 Hosted by Copenhagen Malmo Port and preceded by the 3rd GreenPort Cruise Conference (6 October 2015, DGI-Byen, Copenhagen), the 10th GreenPort Congress will provide the ideal platform for industry professionals to meet, network and knowledge share on the latest technologies available to help all stakeholders adhere to policy and to improve their environmental credentials.
The Congress programme will include plenary and discussion sessions and working groups on the following themes:

Global versus regional regulations on shipping related aspects and impacts on ports

Changing expectations of a 'green' port: the view of the stakeholders

Fuel Options for SECA Compliance

Port Reception Facilities

Improving efficiency in terminal operations

Port-City Relationships

Inland logistics, multimodal solutions and traffic management

Port City Development

New port and terminal initiatives Port planning and expansion
Delegates will be invited to attend the Welcome Reception (6 October 2015), Conference Dinner (7 October 2015) and Port Tour (9 October 2015) all hosted by Copenhagen Malmo Port.
At the 3rd GreenPort Cruise Conference, following sessions on ECA compliance, dealing with waste from cruise ships and innovating cruise ship terminal designs, the Conference will end with what will no doubt be a lively debate between Port and City representatives working together to overcome the issues surrounding increasing numbers of passengers visiting cities via cruise ships.
Delegates at the GreenPort Cruise Conference will be invited to join the GreenPort Congress Welcome Reception, hosted by Copenhagen Malmo Port.
View the full programme here and book your place now to join the industry in Copenhagen this week.
Delegate packages covering both the GreenPort Congress and GreenPort Cruise Conference are available.
For more information regarding the GreenPort Cruise Conference and/or Greenport Congress 2015, please contact the Events team on +44 1329 825335 or email congress@greenport.com.