Kristijan Lezaic, Desk Officer for Waterborne Transport, Transport Community will be speaking on day 1 of GreenPort Congress, 20th October in session Session 2 – Sustainable development - local and global initiative for common advantage.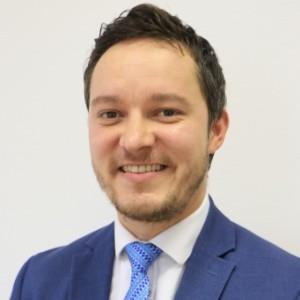 Kristijan will be presenting about the challenges and opportunities of the EU green deal with the context of the Western Balkans Maritime Ports.
Kristijan joined Transport Community as Desk officer for Waterborne Transport in February 2021. His previous experience includes 14 years of serving as a civil servant on EU related matters in several Ministries in Croatia, such as Ministry of Regional development and Ministry of Sea, Transport and Infrastructure.
Kristijan worked as a project Manager of EU funded projects in Waterborne Transport and was a mid- level manager of Project Implementation and Evaluation Units. His most recent experience was the role of a Chairman of the Intermodal Working group during the first Croatian presidency of the Council of EU in 2020 in Bruxelles, where he spent 2 years. His topics of interest include TEN-T extension to the Western Balkans, greening of transport, Inland waterways, maritime transport and Multimodality. Kristijan is an economist and holds a Masters degree in advanced European and International studies from Institut Europeen des Hautes Etudes Internationales from Nice/Berlin.
Attend GreenPort Cruise & Congress to understand what local and global initiative are being used for common advantage in terms of sustainable development.
For more information contact the team on +44 1329 825335 or email congress@greenport.com. To book online visit our website.