In the current global (business) arena organisations and other collaborative teams need to find new ways to develop and grow. This unique Idea Lab, will accelerate ideation & innovation through experience based learning, insights and action with young energetic innovators. Book your place to join this unique experiment.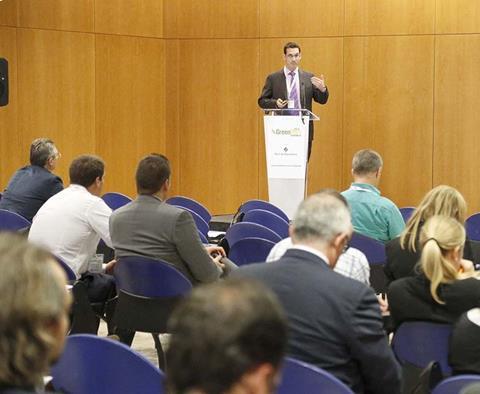 The 2017 GreenPort Congress will play host to a unique programme to structure team interactions, foster creativity, deepen empathy and align participants around the UN's Sustainable Development Goals. By collaborating with and tapping into the innovating potential of smart, young and innovative Industrial Designers from the Technical Universities (TU) Delft and Eindhoven, it will pull in new, innovative and fresh ideas that will break the barrier of traditional thinking. Delegates will be able to realise a flow of inspiring, workable and tangible ideas in a stimulating setting with these young and innovative creatives.
Following the theme of the programme – Creating partnerships for sustainable development - this joint experience between stakeholders and participants will cultivate collaboration and alignment.
For more information, book your place at the GreenPort Congress and join port practitioners from around the world.
Members of ESPO and FEPORTs qualify for special rates!
For further information contact the Events team on +44 1329 825335 or email congress@greenport.com.
Follow the event on Twitter @GPCongress.