Port of Valencia is Spain's leading Mediterranean port in terms of commercial traffic due to its dynamic area of influence. Known as the 'maritime gateway' for production and consumer goods to and from the entire Iberian Peninsula, the port also offers extensive network connections to major world ports including America and North Africa.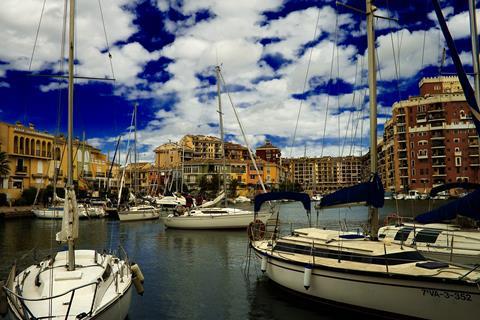 This provides the perfect backdrop for GreenPort Cruise and Congress delegates to share and discuss the latest in sustainable development and environmental practice within sea ports, terminals and their associated logistics supply chains. The two-and-a-half-day conference will contain a range of themes from smarter ports, land redevelopment to the challenges of intermodal connections. Session formats will include interactive presentations, discussion panels, case studies, networking opportunities and will conclude with an exclusive tour of Valenciaport on the final day.
The Port of Valencia has roots back as far as 1483 and the authority is responsible for three ports – Valencia, Sagunto and Gandía. They are located on the shores of the Mediterranean Sea, along an 80 km stretch of Spain's eastern coastline. It is the centre of economic activity in an area of influence encompassing a radius of 350 km. It generates 51 percent of Spain's GDP, includes half the entire working population of the country and connects to over 1000 ports throughout the world.
During the 2017, Valenciaport was host to numerous cruise liners, such as MSC Cruceros, Costa Cruceros, Prestige, Thomson Cruises, Aidacruises, Royal Caribbean, Global Circle, Silversea, TUI, Viking Ocean, Norwegian, Seadream, Holland America, P&O, Sea Cloud, etc. Their two berthing facilities able to support the largest of modern cruise ships. In addition, the Port also supports regular passenger traffic to the Balearic Islands.
This will be a conference not to be missed.
Put the date in your schedule and register now to enjoy the early bird registration discount of 20%.
Contact the Events team now on +44 1329 825335 or email congress@greenport.com.
Follow the event on Twitter @GPCongress.