Venice Passenger Terminal (VTP), in the heart of Venice Port will be the venue for the 11th GreenPort Congress & 4th GreenPort Cruise Conference. Book your place to join peers from around the world at this historic location.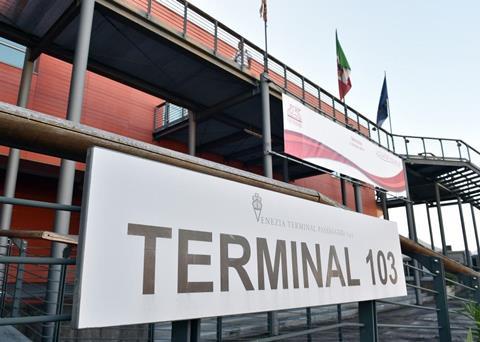 Located a few hundred metres from Piazzale Roma, a mere two minutes from the gateway to the historic city of Venice, Terminal 103 at VTP, can be reached by land via the Liberty Bridge, it is a short distance from Venice's International Marco Polo airport and is also accessible by train.
Attendees at both the GreenPort Cruise Conference and the GreenPort Congress are invited to attend the Welcome Reception, which will be hosted by Venice Port Authority and the Port of Venice on the evening of Tuesday 11 October 2016. The Reception will be held on the terrace of the Hotel Bauer, which features lovely views of Venice's Grand Canal and the famous Chiesa di Santa Maria della salute.
The 2016 GreenPort Congress Networking Dinner will be hosted by Venice Port Authority and the Port of Venice at the Hotel Monaco & Grand Canal on Wednesday 12 October 2016. The evening will begin with a private tour of the Doge's Palace, St Mark's Square, organised by Stormwater Italia. Delegates will then be able to take a short stroll to the Hotel Monaco & Grand Canal for the main event. The Networking Dinner provides delegates with the opportunity to continue networking in a relaxed environment and to make acquaintances, old and new. Dress code: smart casual.
Following the two day GreenPort Congress, on Friday 14 October 2016, delegates will be given a full tour of the Port of Venice after which they will be free to explore the delights of Venice.
The full programme is available here.
Book now to join port professionals from across the world. Preferential rates are available for participants attending both the GreenPort Cruise Conference and GreenPort Congress and members of supporting associations qualify for special rates.
For more information contact the Events team on +44 1329 825335 or email congress@greenport.com. Follow the event on Twitter @GPCongress.